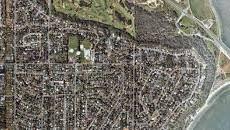 Hatfield Consultants Ltd.
Added by CanadianGIS
0 reviews
Listed in Consulting, Environmental, GIS
9120 Highway 22A (Unit 102) Trail, BC Canada V1R 4W6
(250) 608-2748
Updated:
Mar 14, 2014
Overview Reviews
Hatfield Consultants provides high-quality environmental services for private and public sector clients. They specialize in undertaking complex, multi-disciplinary environmental projects, often in collaboration with networks of local experts and specialists in particular fields.
Related
---
Please login to add your review.