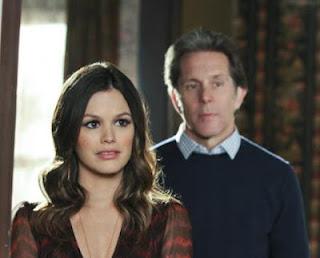 Original Air Date: 9 April 2012
Storyline: 
Dr. Hart comes to town to perform surgery on George's father, as a favor to Zoe. She has mixed feelings about her reunion with her estranged father. Lemon tries to befriend Zoe to ensure Zoe doesn't tell George about her and Lavon's past. The Rammer Jammer celebrates their 30th anniversary with a cocktail contest.
Trivia: 
According to the Petition for Change of Name form that Zoe's father finds, Zoe's birthday is October 24, 1982.
Best Quote:

Zoe

: I'm giving you my cold face. Hardcore, right?

Review:Hart of Dixie 1x16: Tributes and Triangles Back to Season 1