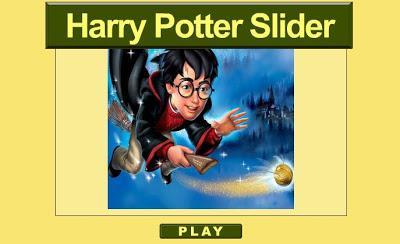 Life can be much better if we only knew how to organize our spare time. Since we live in the modern world full of entertaining contents, we are free to choose whatever we want and think that it will provide us with a little relaxation. You might have guessed what "it" might be. Of course it is computer and Internet, but at the end, everyone is looking for a good computer game, regardless of the age. I want to help you and shorten your time for searching, by giving the name of the cutest game on the net. Select
Harry Potter
Slider game now in order to have more time for playing.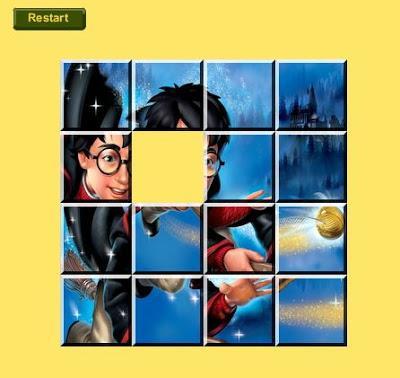 As you can see, it is a real puzzle game almost equal to those ones you have been solving when you were a little. Specifically, this jigsaw puzzle consists of 15 cubes and an empty space to be able to move around the cubes. The goal is to get the image of children's most famous magician in the world. Time is not limited, but if you want to be satisfied with your abilities, try to compose an image with as few wrong moves as you can.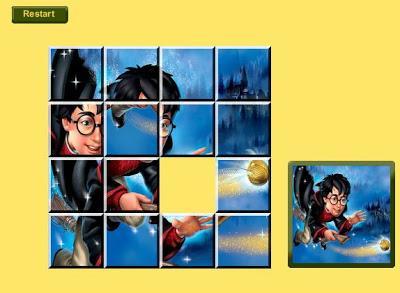 Before you press the play button, let me inform you about help offered. In the lower right corner you will see a small thumbnail. If you click on it, you will see the whole picture of Harry Potter in order to remind you of some picture parts that you are having troubles with. Now, let fun starts!