Today for Valentines Day I wanted something pretty and girly. I used gradient base of peach, pink and light purple. I stamped using Konad and BM. I loved how this mani turned out. 
I am also just loving this light!! My pics are clear and crisp, especially since I got my new camera. I love it too!!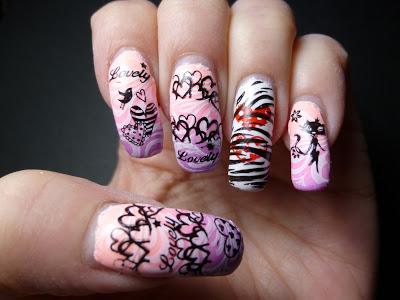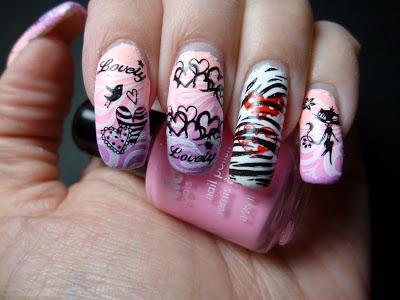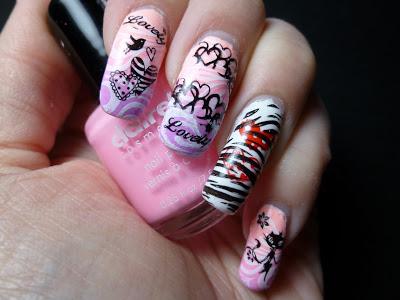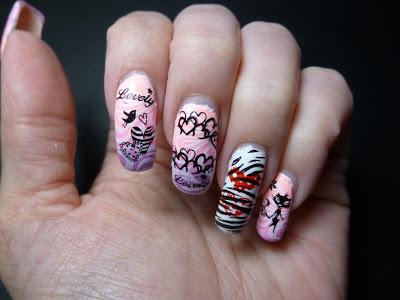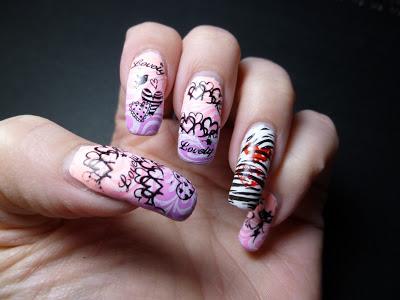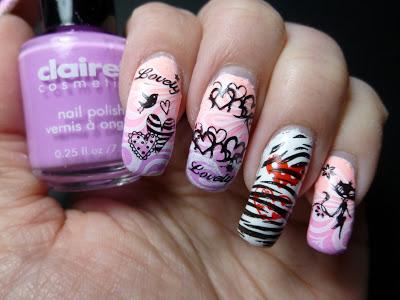 Thanks so much for stopping by. I hope you are having a wonderful day and spending some quality time just for YOU!!!!
Take Care of You!
Nicky