Hi everyone!!
I just wanted to share a mani I did for Valentine's day when I was in the mood to do something fun the other day.  I didn't wear it today because it wasn't really appropriate for the office.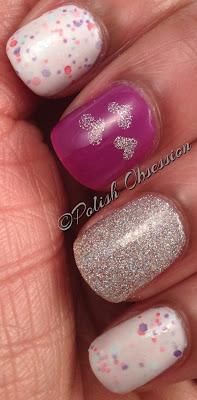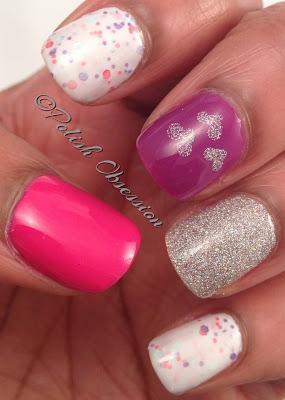 Thumb: Sally Hansen Fuchsia Power
Index & Pinky: Rainbow Honey Sweet Talk
Middle: Essence Break Through with glitter hearts
Ring: China Glaze Glistening Snow
For the hearts, I used a dotting tool to do two dots next to each other, then dragged the polish down to the center.
I finished the mani off with Seche Vite Fast Dry Top Coat.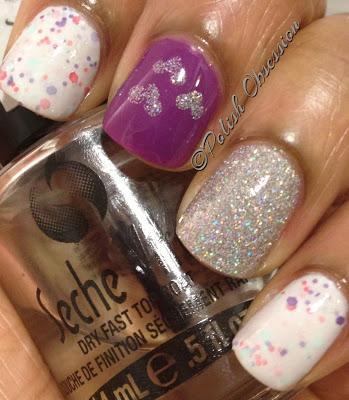 Artificial Light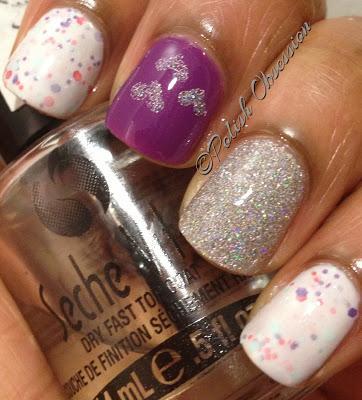 Artificial Light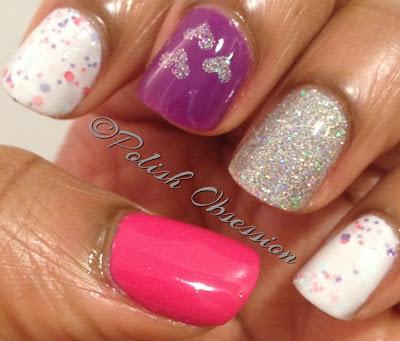 Artificial Light
I thought this was a fun mix for Valentine's day.  It still had the hearts and girly colors, but not your typical Valentine's day look.
What do you guys think of this mani?  Did you wear anything special today?