We're a little behind, we know. The back to back terror bombings in Volgograd kept our crew busy and we were stretched to the maximum. However we've just updated our special feature on the Russian New Year and you can read and enjoy it here at this page.
We thank all our readers for a record setting year in 2013 and we're excited about the growth that is coming in 2014.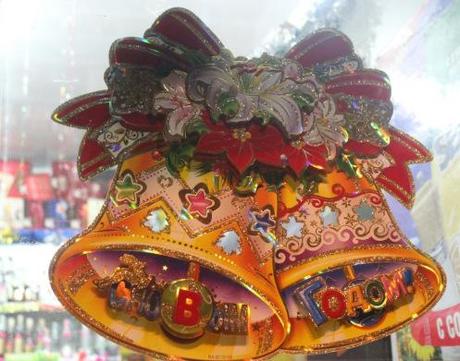 Store window decoration in Yalta, Ukraine. (photo: Anna Panchenko)
С Новым годом! (Happy New Year!) from each of us at the Mendeleyev Journal.
Jim, Aida, Viktor, Kseniya, Louisa, Vitaly, Tatyana, Olga and our awesome reporters from around the cities of former Soviet Union.