It's time to raise your glass! And raise your glasses, if you must, to get a better look at the fabulous cocktails I'm serving up today. You can even make them sun glasses or hipster lense-less glasses. I'm ok with it. Just as long as you can partake in the pretty pretty blackberry beauties we'll enjoy today. Follow me to the veranda.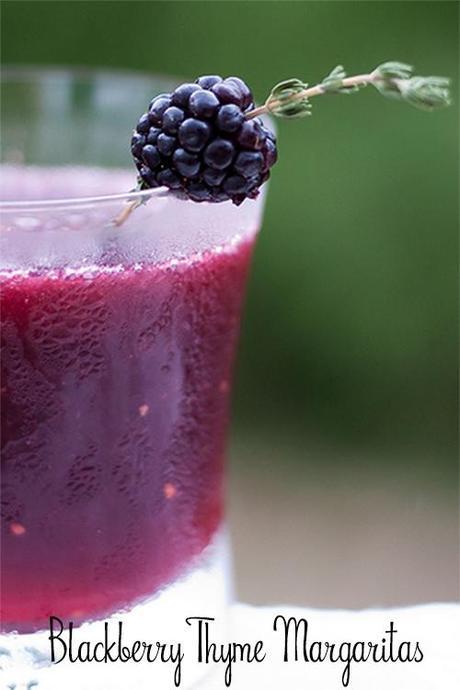 via Pink Parsley
Today we're sipping on these blackberry thyme margaritas. If two years of Thirsty Thursday has taught you anything, it should be that I love me some herbal cocktails. Gin & basil? Yes. Vodka rosemary? All day baby. So when I see some concoction with an ingredient I could also use to roast chicken, I'm immediately intrigued. Yes, I realize that is just about the weirdest way to state my preference for herb-infused craft cocktails. But on to the booze. Josie, of Pink Parsley, rounds up the usual margarita suspects – tequila, triple sec, simple sugar, questionable decisions – but adds to them some divinely colored blackberry puree. She blends the thyme in with the berries, rather than muddling or merely garnishing, so the whole drink is infused with thyme. YUM! Plus, that perfect purple color just looks so nice side by side with our next cocktail: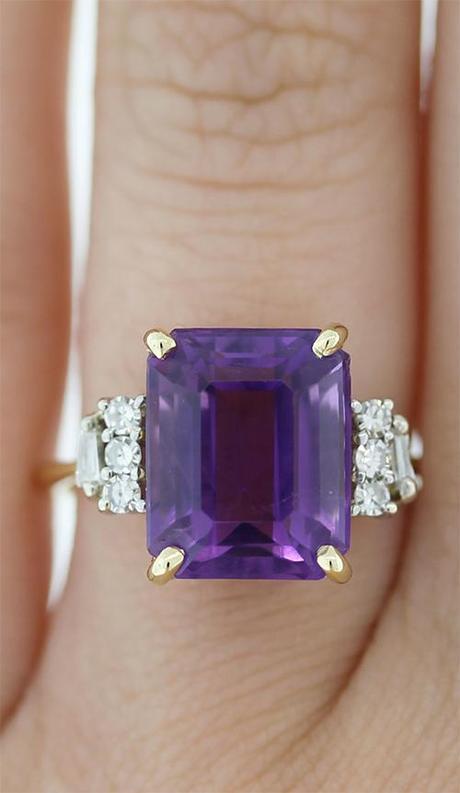 Oh, hello darling. I'm just a fabulous 11mm emerald cut amethyst, inviting you to stare into the depths of my step cut. Warm yellow gold of the 18kt variety forms the majority of the setting, including the thin delicate band and statement prongs for the center stone. White gold baskets and prongs hold all of the accent diamonds to blend seamlessly with each of the round and baguette cuts that add an extra .18ctw to this ring pop of a gem.

Amazing 60′s volume optional. No it's not.
And yes, it's time for yet another Lilly Pulitzer dress. I'll stop coveting them when they stop making them so fun and bright and punchy. And truly, there's no more appropriate clothing for patio-imbibing than Lilly. The entire line was founded as a brilliant way to sidestep juice stains, and since we're drinking blackberry juice, the stainiest of all, a multi colored caftan with pops of purple will hide all manner of sloppy spills. It also coordinates with our juicy cocktail ring, thanks to gold bead accents. It's like the Linda-Marie caftan was made for each of these cocktails.