HAPPPPPY HALLLLOWEEEENNNN!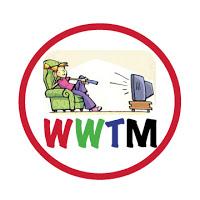 The answer to Wednesday's Trivia Question: The O.C. kids all went to Harbor High School
FIRST FIVES: Mike O'Dea, Karen Feldman, Monica Caraffa, Jim Carter & Andrea Walters
Honorable Mention: Ali Accarino
Tuesdays Broadcast Top 5 
The Voice-NBC 3.6/11.6
NCIS-CBS 3.0/19.3
NCIS LA-CBS 2.6/14.9
Person of Interest-CBS 1.9/12.0
The Biggest Loser-1.8/6.0
Tuesday's Broadcast Trendrr Top 5
The X Factor-FOX 272,614
Supernatural-CW 144,996
The Voice-NBC 117,977
The Originals-CW 67,443
The Biggest Loser-NBC 43,076
Tuesday's Cable Top 5
NBA Bulls/Heat-TNT 2.5/5.3
Sons of Anarchy-FX 2.2/4.2
NBA Clippers/Lakers-TNT 1.8/3.5
Tosh.O-Comedy Central 1.2/1.9
The Big Bang Theory-TNB 1.1/2.6
Tuesday's Cable Trendrr Top 5
NBA Bulls/Heat-TNT 1,740,087
NBA Clippers/Lakers-TNT 1,271,004
Ravenswood-ABC Family 74,955
Sons of Anarchy-FX 74,628
The Bad Girls Club-Oxygen 65,921
Hard to watch the team I hate the most win The World Series last night, but I'm a good sport, so Congrats to them, to Boston and all of you Red Sox fans enjoy the victory. 
Nashville
Bonus trivia question: What movie did the polo match and the stomping of the divots remind you of? Okay, back to the show and all the couplings of the evening. Lets see if I got it all straight. We had Deacon and the lawyer who I can't stand doin it. Teddy and Peggy nobody cares. Avery and Gunnar are now making songs together. Gunnar's sleeping with Zoey, Scarlett's BFF and Avery's sleeping with Scarlett, his and Gunnar's ex.  Charlie and Olivia Wentworth are back in town. Olivia's a beatchhhh so Charlie's sleepin with Juliette Barnes, only thing is...Olivia saw them both in action. Rayna's slept with Deacon, Teddy, and Liam and if she wants Scarlett on tour with Juliette, she's going to most likely have to sleep with Luke Wheeler who slept with Debra Messing on Smash. Got that all?
Modern Family
SO NOT COOL...repeating last years Halloween episode! I guess I was probably one of the only people who actually saw it in the Tri-State Area. Most people were without power last year due to Hurricane Sandy. If you recall, I had my generator and my rabbit ears and wasn't without TV at all. Soooo, I checked out the Knick game for a little while and tuned in to see the Red Sox win at Fenway. 
Survivor
OMG...tears, tears and more tears between Kat and Hayden it was a cryfest!  Weird that 
Kat was SO concerned that Hayden would be upset, embarrassed and ashamed of her for losing the duel.  (5 point bonus if you can name the reality show that Hayden won.) Kat SUCKS at puzzles, she knew she sucked at them and now she's gone.  Kat cried again and checked that Hayden wasn't breaking up with her before she left, then Hayden felt guilty that he didn't switch places with her and MORE tears. Are all Mom's matchmakers? 
Tina's on Survivor Island with her daughter and hoping that Vytas is into her. Hilarious. Have you noticed how CLEAN everyone is on Survivor? Remember the days of unshaven armpits and people washing their clothes in the water all the time.  This cast looks like they have hair products, makeup and deodorant no? The girls were all prepared to vote Vytas out even though they love him soooo much, Laura B was in tears (more tears) and told Vytas that he was getting the boot. She didn't want to blindside her buddy. NOT COOL Laura...you can't open your big fat yap without discussing it with your alliance first.  Nail in the coffin...Buh Bye Laura B! One additional thing...have you also noticed extra snake footage lately? If there are so many snakes at camp, how come the tribes never talk about them, kill them, eat them, see them or step on them? 
NEWS & INFORMATION
Not much real news today...
- New award show alert...New award show alert, People Magazine's getting in on the award show action. I'm in if they are. NBC's going to air it, not sure when but I'll be watching it. 
Thursday's Halloween Trivia Question: Who was Linus waiting for in the Pumpkin Patch during the Charlie Brown Halloween Special? 
Thursday's BONUS Halloween Trivia Question: How did Freddy Krueger originally die? 
WWTM-Kristy
Like me on Facebook at Watching Way Too Much
Follow me on Twitter at [email protected]
http://watchingwaytoomuch.com
[email protected]