"It's like walking on pillows" I replied after being asked on Instagram what the Therafit shoes felt like.
No seriously. These ruby red stability and shock absorbing trainers (sorry, I still call them that!) have been a welcome addition in the life of this 28 week pregnant mama.
I was sent a pair to try out and not expecting anything but a box of shoes, I was pleasantly surprised to find they were beautifully wrapped and included a personalized card.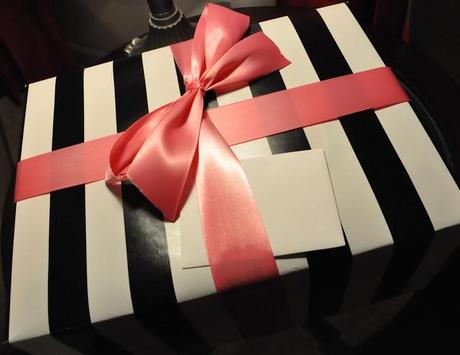 I'm a sucker for a hand written note so that alone made me love them even before seeing them.
So far, so good. They've got me out the door and I've taken to walking for 30 minutes after dropping off Little M at school. It's comforting to wear gear that makes you feel secure, especially being pregnant.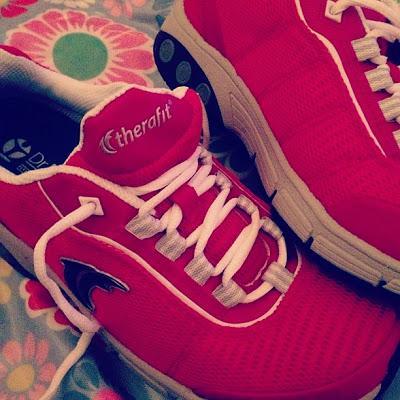 And of course, I purposely chose red. I do like my footwear to be comfortable and stylish and this color just jumped out at me. My workout gear is mostly black and having a splash of color just makes me want to move!
What attracted me to this campaign and review was the notion and belief by co-creator Dr. Lisa Masterson of the Emmy award winning series The Doctors that combining fashion with comfort gives women a solid foundation, both at work and at play and empowering women to embrace wellness in all aspect of their lives.
You know I'm all about that!
I'll be posting a complete review in another two weeks and showing you the functionality of shoes.
In the meantime, become a fan of Therafit on Facebook or follow on Twitter @TherafitShoes.
Happy feet = happy body!
*FitFluential LLC compensated me for this campaign. All opinions are my own*
Don't miss out! Enter your email to subscribe to Very Busy Mamá:
Delivered by FeedBurner