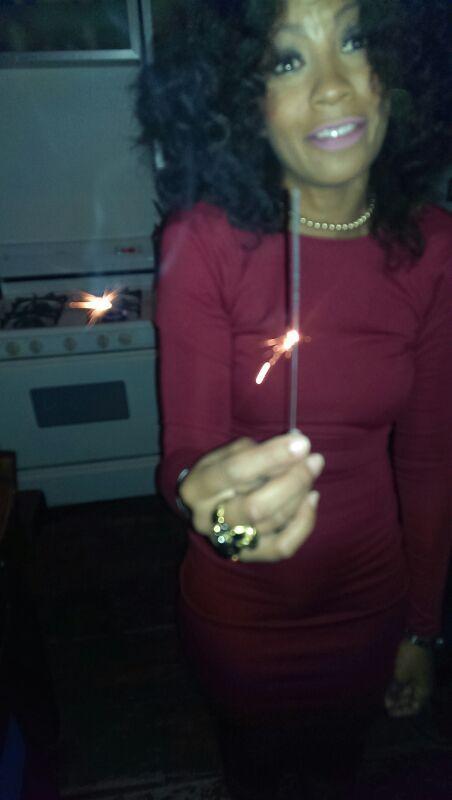 LOL… this picture seems appropriate for very late well wishes!
Whew!  I can't believe it is almost February!  My little blogging hiatus has finally come to an end and I am happy to report MKB will be sharing all the fun, enriching and enhancing things we see fit to print!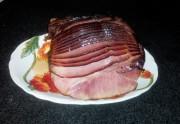 My ham was photogenic.
I hope everyone has welcomed in the new year well and keeping up with your  resolutions!  I had a delightful holiday season, cooked an awesome traditional New Year's Day meal with black eye peas, cabbage and oh so yummy honey baked ham… and then I caught the flu.  
It was TERRIBLE and worse than I remembered it to be… probably because I don't really get sick!  Thankfully, I am pretty close to 100%.  I can work out and that is enough to return to normal life!  
So because of the FLU,  my 2014 start was kinda delayed.  Anyhoo, for our "resolutions", my boyfriend and I each made a list for 2014.  I started off writing what I wanted and it evolved into three lists.  The first list has my " 2014 Wants".  The second list was "The How" and the final list brought it all together for "The Plan".  I detailed what I want, how I can get what I want and then created a plan corresponding to each number on the list.  We sat together and presented our lists to each other.  Woohooo… our lists were in sync!  (Thank goodness, right?!) 
We agreed on a number of things that are most likely part of your 2014 plan.  We decided the best way to end the year feeling as if we achieved the things on our list was to create deadlines.  We looked at our calendar and started highlighting dates we would like to accomplish different things on our list, which immediately established accountability.  
Agreeing that we need to create a budget ( What do you mean the wine allowance is empty?!), we searched for a good app that we could use to track our expenses.  I decided that if I remember to check in every time I go to the gym, I can remember to track expenses.  We looked for an app that would allow multiple users in one household with access on both mobile devices and our computers.    After a few attempts with different apps, we have settled on The Good Budget App.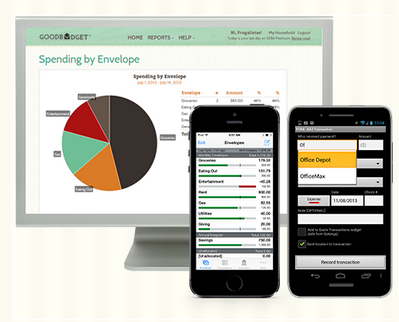 We are tracking this month and creating the budget for the following months… of course we are already trying to figure out how to more efficiently shop for groceries!  Seriously, we make a trip to the supermarket almost daily!  And we also shop in bulk… there has GOT to be a better way!   The search for the better way is on… and one that doesn't involve leaving New York…lol.  No, really.  

So we are budgeting… we are clean eating, keeping up our gym schedules… AND working on a few  home makeover projects!  These excite me the most!  I started the bathroom right before the new year and then everything was in limbo during battle with flu.  I'll share more about that soon.  If I can share one thing I learned in this process… Never… Ever… Ever… use Peel Away 7.  EVER.  Worst stuff ever.  But that will be in my wrap of the "24 Hour Bathroom Makeover", currently on day 24 (no comment).  

It's awards season!  The only thing that makes the end of football season only slightly kinda better is… red carpet and after party fashion!

 I loved the Crimson that donned the Golden Globes red carpet.  Although I have red dresses, I don't feel like I wear the color very often but these ladies killed it in Crimson.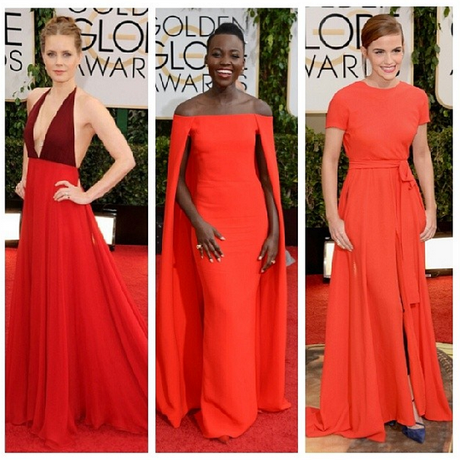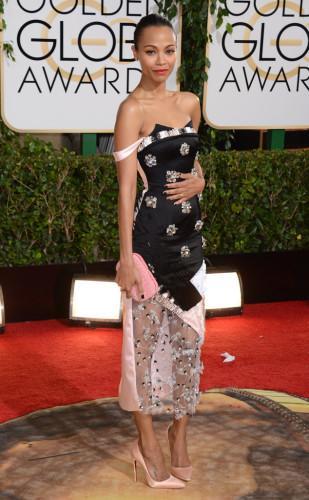 I really enjoyed Zoe Saldana in Prabal Gurung. The dress has a lot going on but in perfect kinda ways… the neckline and "sleeve" work perfectly on her, her clean, simple look let the dress do all the work and the shoes are just so pretty, yet simple as well.  I loved it! 

The SAG awards treated us with more gorgeousness and I'm still unsure how I feel about one of our favorites, Kerry Washington and her Prada crop top. I know that I liked how she went with a playful look and color always does it for me, but I want the skirt to fit differently.  (Don't slap me, I know… she's preggers and showing off her 6 month belly!) But I still want the skirt to fit differently.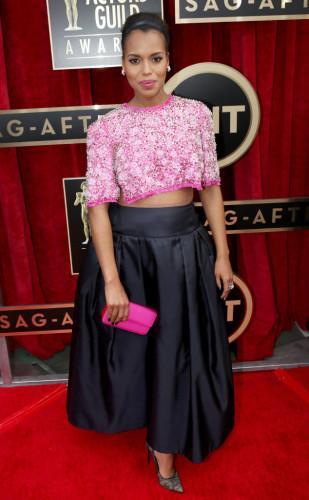 I can keep going on but I'm late so I know that is enough!  Peyton Manning is wearing orange for the Super Bowl next week and that warms my little Vol heart, especially because I had already planned to wear a Tennessee tee (obvi).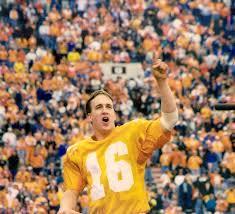 Tennessee Peyton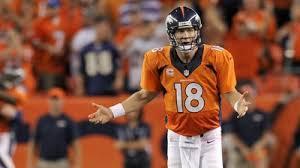 Broncos Peyton
 Okkkk… so I'm back!  I have lots to catch up on, share and chat about and I'm looking forward to an amazing 2014.   Let's all do it together!   
Have an awesome weekend, stay warm… I might make a snowman this weekend. Maybe.  God knows there will be snow.  Wah. 
Happy Friday!
xoxo- Kellie