It's a double whammy today!
Catherine and I decided to whip up something to celebrate the splendour that is Chinese food. We visited Chinatown Groceries in Cowcaddens to pick up some goodies and inspiration. LOOK!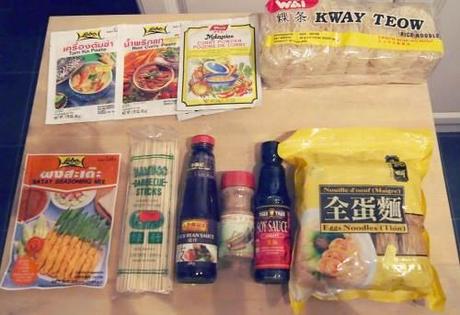 We decided to make the following dishes:
Irene's Chicken & Veg in a Black Bean Sauce with Rice Noodles
Ingredients (Serves 2):
375g Diced Chicken Breast
1 x green pepper
4 x garlic cloves
1 x large onion, cut into thick chunks
3 x spring onions
2 x tbsp black bean Sauce
1 x tbsp olive oil
1 x tbsp sesame oil
Instructions:
Chop up all your veg. Its up to you whether you want to cut the veg into big or small pieces, personally I prefer big chunky cuts.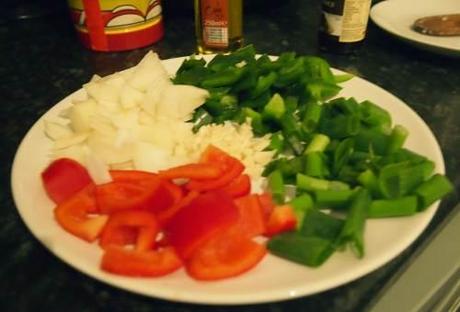 Add the olive oil and sesame oil to the wok, then add the chicken and fry until the color changes.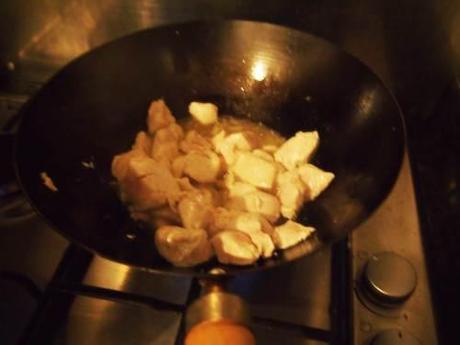 Then add all of your veg and let the wonderful aromas enlighten you. After around 5-6 mins, add a SMALL amount of black bean sauce. I made the mistake of adding way too much, so have amended the recipe to say 2tbsp. Add this to start, and if you feel it doesn't cover enough, add a little more, but definitely taste as you add. Don't aim to smother everything in the sauce, it can end up too salty and overpowering.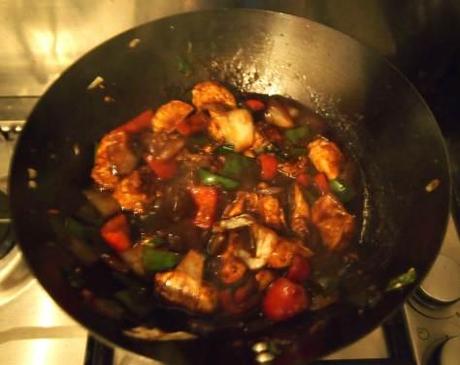 Add the rice noodles to boiling water for 4 mins, drain and then add to the wok. Stir through with the veg and chicken, and serve. Voila: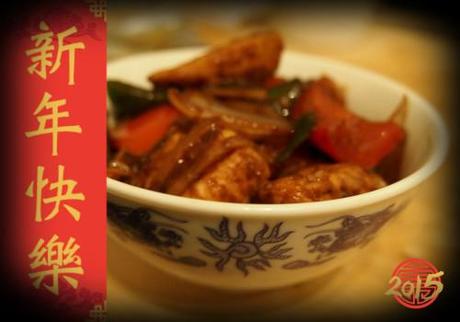 Catherine's Chicken Satay with Chilli Egg Noodles
Ingredients (Serves 2):
Chicken Satay
375g diced chicken breast
1 x tin coconut milk
Satay Seasoning Mix
Chilli Egg Noodles
1 x yellow pepper, sliced thinly

½ x onion, sliced thinly
2 x cloves garlic, minced
2 x red chillies, chopped finely
1 x green chilli, chopped finely
2 x nests of thin egg noodles
1 x tbsp. soy sauce
The satay seasoning mix took the form of two sachets: one for the marinade and one for the peanut dip.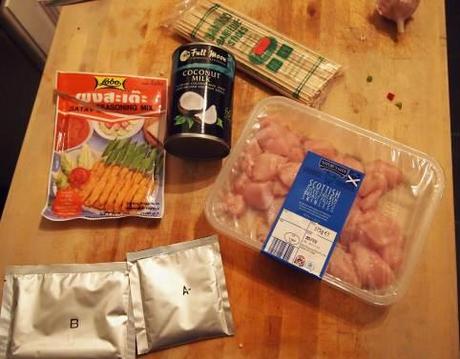 First, marinate the chicken in the marinade mix, with ¼ of the can of coconut milk. Leave this to develop for 1 hour.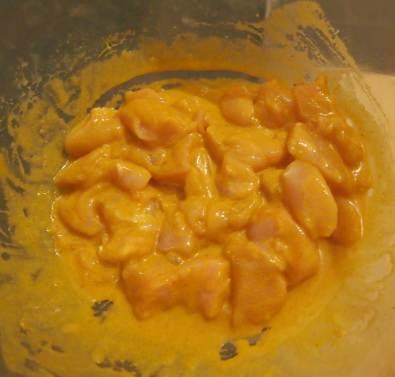 Next, skewer the chicken into kebabs and place on a rectangle dish, like so: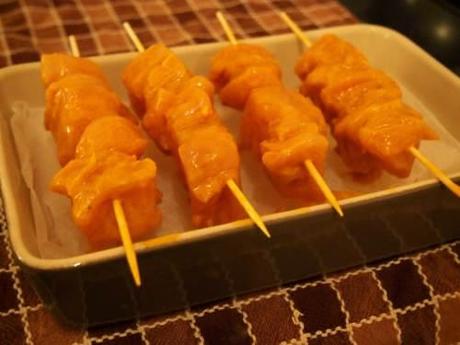 Put these in a pre-heated oven at 180 degrees for 35 minutes.
While you wait for them, rustle up the fiery noodles.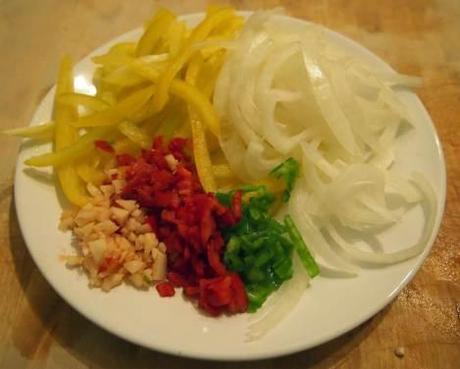 Place the noodle nests into a bowl of boiled water and leave to absorb for a few minutes.
Using a little sunflower or toasted sesame oil, fry the onions, pepper, chillies and garlic on a medium heat.
Combine the satay peanut dip sachet with the remaining coconut milk and simmer in a pan.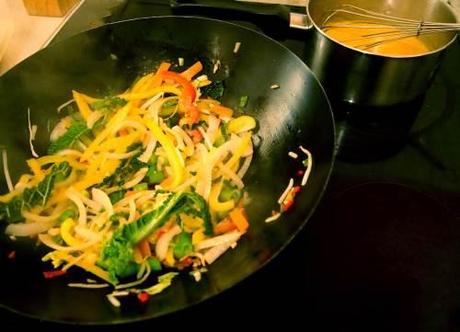 Drain the noodles and plunge into a bowl of iced water, then add them to the wok. To loosen it up, add soy sauce and a few tbsp. of the peanut dip.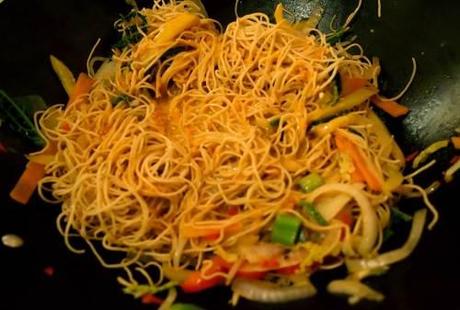 By now, the chicken will be ready to come out of the oven, so plate it all up. It will be gorgeous.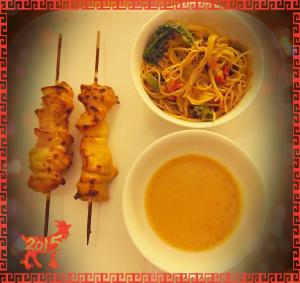 Furthermore, any leftovers will go down a treat the next day!
Next time, we'll try a satay recipe from scratch, which we'll of course be sharing on the blog!
What's your favorite type of Chinese food? Do share! x
再见