Hello folks,
Merry Christmas!
Today is also my birthday and so i've decided to run a birthday give away which is UK only. This give away has just the one prize featuring a number of things which I would love to receive for my birthday!
All the items have been bought by me, and the prize includes products from:
MUA
Barry M
Burts Bees
Models Own
Eldora
Flicktips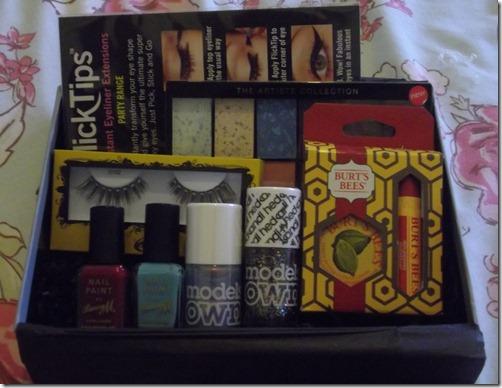 This empty beauty box just happened to be the perfect size for all the goodies.
It will be running for a month, starting today my birthday and ending on my sisters birthday! Good Luck!

Tink x