Happy Birthday Houndsley!
What would I do without Jared? Jared is the person who grounds me when I want to bring home every animal I see, whether it has a home or not. Jared  is the one who always folds the clothes after I wash them. Jared is the one that takes the dogs out late at night, when I'm already in bed. Jared is my favorite person in the world and today is worth celebrating, because Jared is 30.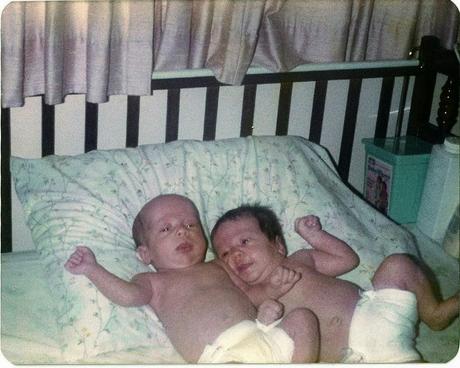 With that, here's a list of 30 awesome facts about Jared.
1. He is the middle of 8 children.
2. Jared blow dries his hair every morning.
3. He hates frozen vegetables, actually he hates most vegetables.
4. Jared has replaced our front lawn at least 10 times this past year (dog pee)…
5. If you try to feed Jared mushrooms, he'll kill you.
6. Jared's goal this summer is to own a cadillac CTS.
7. Jared has a fraternal twin.
8. He is an incredible guitarist.
9. Jared is really good at the crab core, crab stance.
10. He loves to fish.
11. Jared never owned a dog until Shia.
12. He used to be a loan officer.
13. Jared is really good at math, he can solve most problems without a calculator.
14. He is incredibly analytical, always bringing up points, I would never think of.
15. Jared ALWAYS wears socks.
16. Jared's had the same friends most of his life.
17. His first job was at Dairy Queen.
18. Jared gets told he looks like Adam Levine, A LOT!
19. He is an incredibly calm tempered person.
20. Jared can drop the "f word" so casually, you didn't even know it happened.
21. Jared is always supportive to everyone he loves.
22. He loves the book "The Secret".
23. Jared is an insomniac, rarely getting more than 4 hours of sleep a night.
24. He listens to screaming music and loves to break down all the guitar parts in the songs.
25. Jared once was in a car accident, totaled the car, and still went into work that day.
26. One thing Jared loves about summer is going golfing. He's working on entering an amateur competition next year.
27. Jared is very particular and picky about his clothing.
28. He loves to travel, but likes to stay in a lot of different places on vacation (hence the road trip!)
29. He was born a salesman, and he's damn good at it!
30. Jared is the most incredible husband and friend. He will drop anything to help out and do everything in his power to make sure that everyone around him has a wonderful day.
Jare Hound Pumpkin Brains - I love you!
Happy Birthday!