For Sale!
Something amazing happened this weekend. Something really REALLY amazing. We finished the Sandy House. We officially have it listed FSBO and we have a lock box on it, so we can start showing it off to the world! I have this weird eery feeling of not knowing how I am going to spend my nights, if it's not at The Sandy House. We've  had tons of great feedback from all our friends and family that have seen the home, so I'm hoping that it will sell fast! It would be nice not having to worry open houses, showings, and an extra mortgage payment all summer. Please keep your fingers crossed, your good karma flowing and positive thoughts that this house will sell! We just listed it yesterday and we've had a few calls already. I think we have 2 or 3 showings set up for this week already, so that's a really good sign!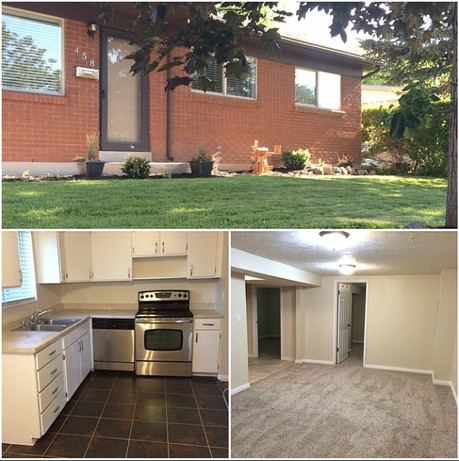 If you want to check out the house and see the updates, here is our listing: http://www.zillow.com/homedetails/458-E-8260-S-Sandy-UT-84070/12881902_zpid/
On another note, I thought we deserved a present for finishing the house so I bought Jared and I an Apple TV. I've been wanting one really bad, but never really had a great reason to buy one since we already have cable and would just hook up the laptop if we wanted to watch Netflix. Well, the stupid airlines busted Jareds laptop, so I decided it was time. I did it, I bought the Apple TV.
Then I got to work and my coworker convinced me to buy a Kindle Paperwhite, so I have some fun new things headed to my house. I guess a Kindle makes sense, because I really enjoy reading by the pool and it is summer… so why not??
What fun things are headed your way?