It's cousin Irien's birthday a couple of days ago!
And ideally, I would have loved baking, frosting and decorating a no expense spared, collosal cake with all the works. A monster sized  cake just as big as her heart. 
But cousin Irien is so tiny! Barely into her twenties, she could be the dictionary illustration of "fashionably thin". She could be a pea sharing  a pod with Nicole Richie, and boy would they rock that pod.
So i crossed that big collosal cake idea, and went for something small.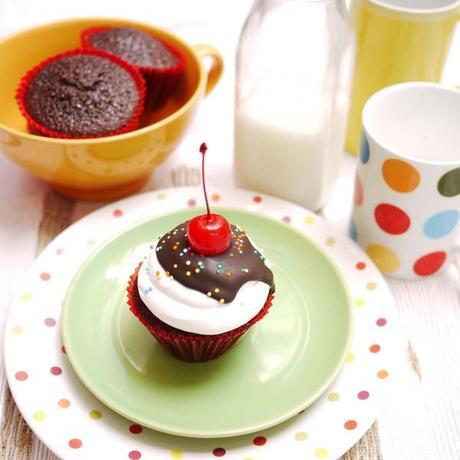 Inspired by Grace of La Mia Vita Dolce, these are called the Hot Fudge Sundae Cupcakes. But i strayed away from her recipe and settled on something i was familiar with. I guess i was not comfortable with experimenting with a new recipe when the stake (the birthday) is high.
So i started with baking cupcakes. A certain moist, and delicious chocolate cupcake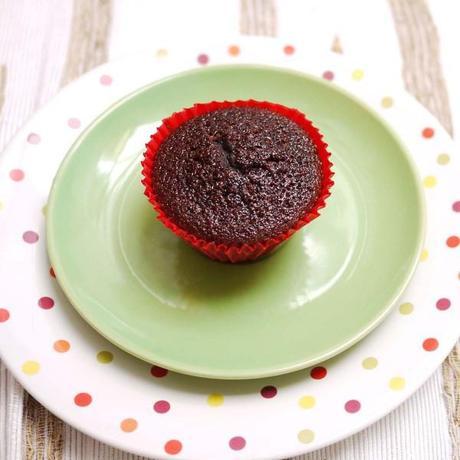 to which i piped on a white chocolate ganache frosting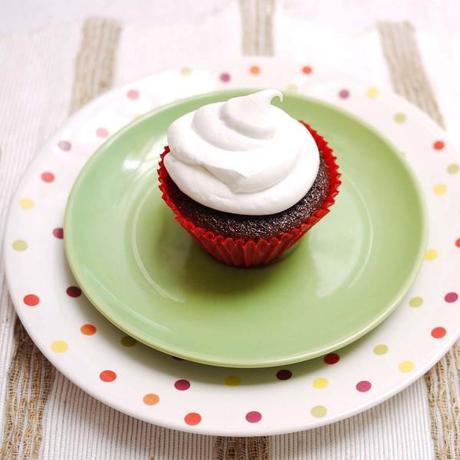 And, dont worry, there is no need to go digging out your fancy pipping tips for this. In fact, i just loaded up my pipping bag sans any tip.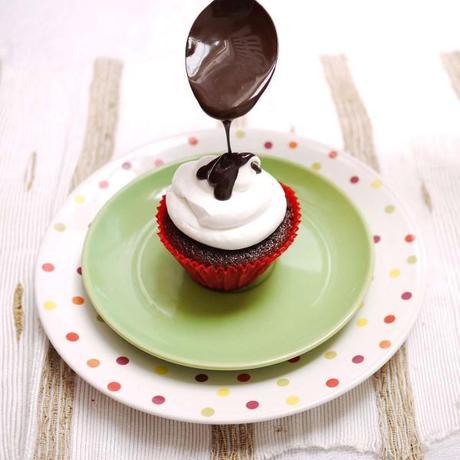 Because it will be covered with a good drizzle of melted chocolate.  YUMMM..*licks spoon.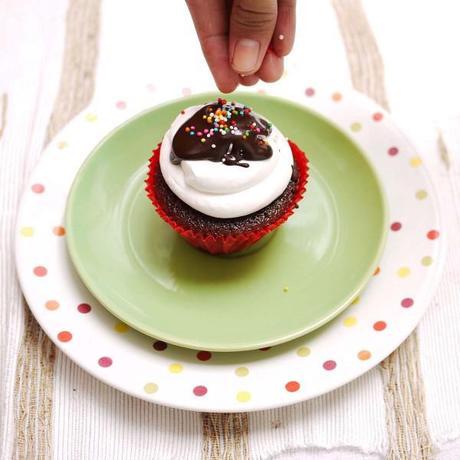 Some fancy coloured sprinkles,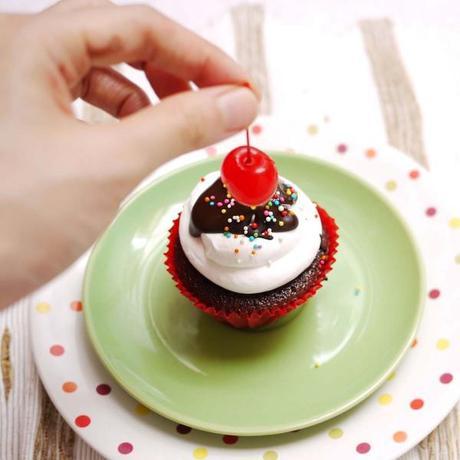 And of course a cherry on top to officiate the Sundae look.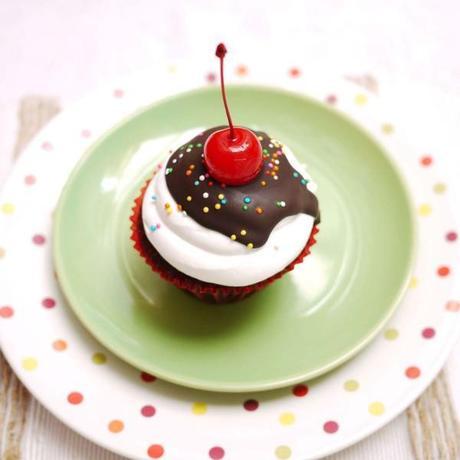 Taa-Daaah!
That was easy peasy wasn't it?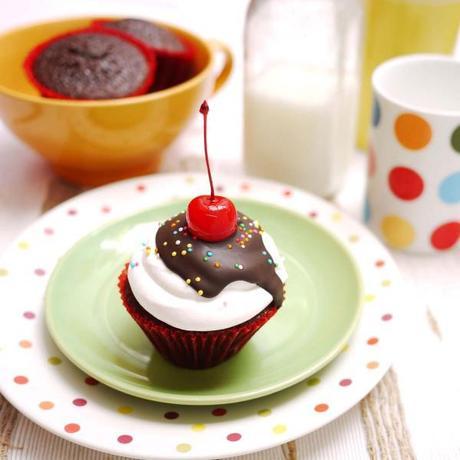 I've said it once, and i will say it again.
"Happy Birthday Cousin, may you stay eternally pixie cute, and be abundantly showered with love!"
The Best Chocolate Sheet Cake. Ever.
(Taken from Pioneer Woman)
Ingredients
FOR THE CUPCAKES: (Makes about 12)
2 cups Flour
2 cups Sugar
¼ teaspoons Salt
4 Tablespoons (heaping) Cocoa
2 sticks Butter
1 cup Boiling Water
½ cups Buttermilk
2 whole Beaten Eggs
1 teaspoon Baking Soda
1 teaspoon Vanilla
Preparation Instructions
In a mixing bowl, combine flour, sugar, and salt.
In a saucepan, melt butter. Add cocoa. Stir together.
Add boiling water, allow mixture to boil for 30 seconds, then turn off heat. Pour over flour mixture, and stir lightly to cool.
In a measuring cup, pour the buttermilk and add beaten eggs, baking soda, and vanilla. Stir buttermilk mixture into butter/chocolate mixture. Pour into cupcake lined tins and bake at 350-degrees for 15 minutes.
For the White Chocolate Ganache
200 gr White Chocolate, chopped
200 gr Whipping Cream
1. Double boil white chocolate till it fully melts, set aside to cool slightly
2. Whip the whipping cream to soft peaks. Drizzle in the cooled melted white chocolate, and whip to firm peaks (You want this to be of pipe-able consistency)
For Decorations:
Some melted chocolate
Some Fancypants sprinkles
Some maraschino cherries