The father of modern French music turns 150.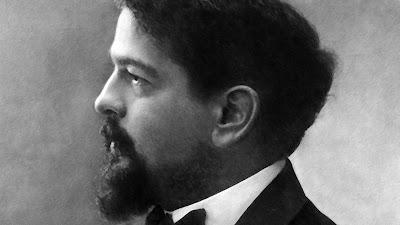 Claude-Achille Debussy
Today we're celebrating the sesquicentennial birth of one Claude-Achille Debussy, composer, pianist and artist extraordinaire. And we're also going to talk about the movies.
I had a "Debussy moment" the other day. I was watching a movie I've seen many times, David Fincher's
The Game
.
(Plot spoilers follow after the jump.)
The Game
is a 1997 thriller starring Michael Douglas as Nicholas van Orton, a lonely, divorced business tycoon who receives an odd birthday present: a certificate for a company that provides "life experiences" for the affluent.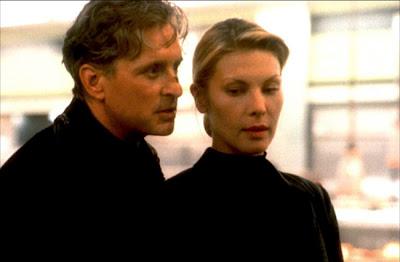 Games without frontiers: Michael Douglas and Deborah Kara Unger in The Game.
Image © 1997 Polygram Filmed Entertainment.
Over the next two hours, our hero is put through the wringer:
He falls in a dumpster.
His pen explodes, ruining his shirt.
His television starts talking to him. 
He's framed for cocaine possession.
A toilet floods.
His house is vandalized.
He's forced to listen to White Rabbit.
He's locked in the back of a speeding taxi and dumped in San Francisco Bay. 
He's shot at by guys with machine guns.
He's informed that he's penniless.
To top it all off, he's drugged and left for dead somewhere in Mexico.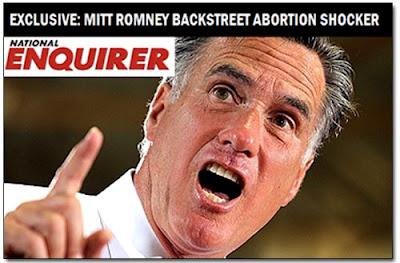 It's like Mitt Romney's worst nightmare! (Image from the National Enquirer.)
Before all the mayhem starts, we're introduced to "Christine", a waitress played by Deborah Kara Unger. She appears about half an hour in and spills a drink on his lap. Throughout the journey, she acts as sort of a spiritual guide for Mr. Van Orton, keeping him on the right track in his quest for....well to find that out you'd have to see the last act of the picture.
Anyway, you find out eventually that her character's real name is Claire. But the movie has already told you this, because when she spills the drink, the soundtrack is quietly playing
Clair de lune:
Happy birthday M. Debussy. And if you've never seen
The Game
, thank you for choosing C.R.S.