Cheers! Today is my birthday. Well, me today is different 9 years ago. More wise? I hope so. I was planning to have the day off, but I caught fever in several days ago. So I pushed the celebration to weekend. My plans are only treating my family and friends a treat. I originally wanted to post things I love about blogging, but I changed the theme to be more related to birthday. Can't decide if I want to categorize it to movie scenes or anything, so how about random things (more like a trivia) for this day and my birth year.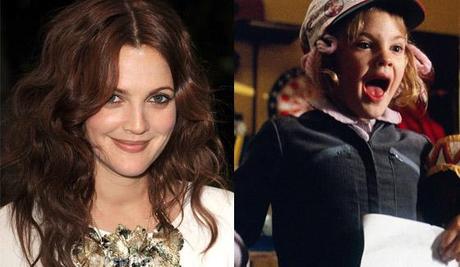 Happy Birthday, Drew Barrymore! She has the same birthday as me. Aged 38 this day, she's one of Hollywood's sweet heart, have a career breakthrough in E.T. Extra Terrestrial and one of the child celebrity who passed her early dark years. And I also just found out that her godfather is Stephen Spielberg. Such a lucky gal
Hit the local cinemas today is Wong Kar-wai's The Grandmasters. What a coincidence! I sure love In The Mood For Love.
Sweet episode of How I Met Your Mother, is on Lily's birthday. Oh how I wish I have a husband like Marshall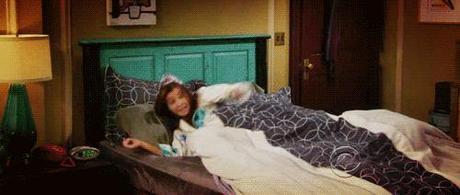 Last year, I watched and reviewed Amadeus who was released in my birth year. It won Best Picture, Best Director and Best Actor in Oscar.
Today is also George Washington's birthday
Birthday scene on patio from the movie Chocolat (2000). I certainly loved the warm atmosphere and the garden background.
Happy birthday also for Kyle Maclachlan & Julie Walters
Opening this week until today on IMDB : Snitch, Dark Skies, Inescapable, Bless Me, Ultima, and Kai po che!
One of my work/best friend surprised me with a cake two times. Once in my first year, and the second she failed to surprised me because I already gone out. Luckily, she found me and succeeded to brought me my cake. Such a sweet girl! I'll never forget that.
One of the best birthday scene in a movie is Sleeping Beauty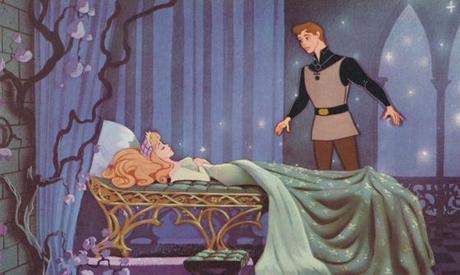 There's a movie called 1984 released in 1956 and 1984. The summary : George Orwell's novel of a totalitarian future society in which a man whose daily work is rewriting history tries to rebel by falling in love.
Top grossing film in US in 1984 was Ghostbusters. No wonder I fond the comic so much. While the second and third was Beverly Hills Cop and Indiana Jones and the Temple of Doom
Julie & Julia (2009) Birthday dinner scene was sweet. Especially how Julia's husband said sweet words to her.
One of my favorite birthday gift is Roman Holiday (1954) DVD
In the same year, The Motion Picture Association of America institutes the PG-13 rating, as a response to violent movies such as Gremlins and Indiana Jones and the Temple of Doom.
I also loved Bridget Jones' Diary fight scene, where they break through a restaurant where someone's having a birthday. Both Hugh Grant and Colin Firth sing along Happy Birthday before they continue their fighting. I couldn't find the video, but it was sure one of the most hilarious birthday scene in a movie.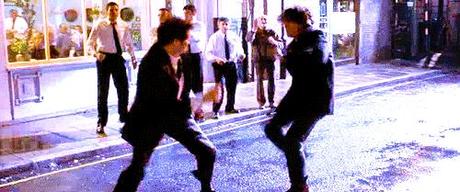 Released also in 1984, is Karate Kid and Romancing The Stone, the two movies I enjoyed a lot
I was once given an aquarium with couple of fish in it, and it didn't last for long. Consider it as a wrong gift for me. But it's the thought that counts

If you ask me what movie I'd watch today or tomorrow, I'm planning to see Flight and perhaps if I have more time, Zero Dark Thirty. I just realized while I'm writing this, that I only haven't seen Zero Dark Thirty among the Best Picture category in Oscar. Somewhere between cool and not cool, because I've been doing less blogging and watching movies lately.
***********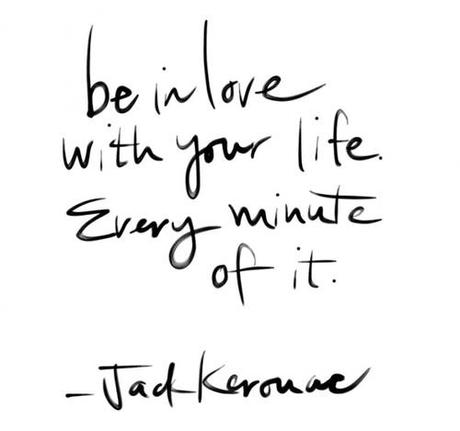 (top and bottom image & quote are from Pinterest)
 Readers, any thoughts? Do you have any other birthday scenes you love?