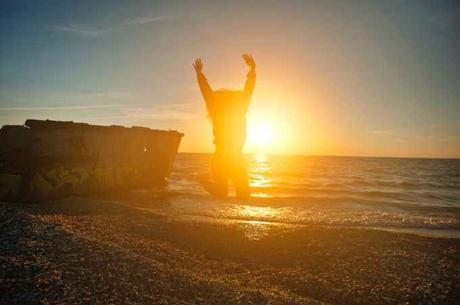 Are you someone who has found happiness or is anxiety taking a toll on you? It is important to stay happy without bringing unhappiness to anyone around you. If you want to find happiness, it is important to understand that it is something that is possible and that you ought to be happy. The basic fact is that happiness, like any other virtue in life, needs to be nurtured. Here are some guidelines to follow:
Accept Your True Emotion
It is important to know that some people spend more energy on avoiding emotions than the rest. Therefore, you should give your mind the unconditional permission of experiencing your feelings. This will allow you to focus on the situation at hand and understand the reason why some situations hurt more than others.
Accept Failures
Failures are the stepping stones to success and this is why it is of paramount importance to accept these roadblocks as they come. Celebrate the lesson that comes with failures. It is a rule of nature that everything that is important to us is bound to fail. Sooner or later, we will fall sick, be parted from our loved ones, and sever our ties with material belongings and money. Failure impregnates our life with meaning and intent.
Socializing is a skill and it makes us happy. By interacting with people, we can learn about others, their life and their points of view. They may inspire us or motivate us to do good, thus allowing no room for negative feelings and emotions. Once you interact with groups of people, you can find ways and means for solving your problems and dealing with stress factors.
Happiness is a Choice
Choosing to be happy can redefine your life. Get into the habit of feeling happy without worrying over the small things. Let life take its own course and you will see that happiness comes knocking at your door. Feel grateful for the things you have been given and try not to take things or people for granted. Forgive those who have wronged you. It might not be easy at first, but practice makes perfect. So, start out a new chapter of your life today by choosing happiness instead of passivity. Happiness also gives out positive vibes and keeps you feeling youthful and refreshed.
Mindfulness
Mindfulness is the practice that helps us purposely focus on the moment at hand and learning to accept it without any sense of judgment. It improves the physical health of an individual by relieving stress, reducing blood pressure, treating heart ailments, reducing chronic pain, improving sleep and decreasing digestive disorders.
Exercise
One of the most effective strategies for reducing stress, exercise improves the mood of an individual by making them happier in the process. When we are engaged in any sort of physical activity, we feel less anxious and contented. People who are physically active experience a sense of accomplishment by meeting personal fitness aspirations. Workouts strengthen not only the body, but also the mind, stimulating it in the process.
Check out my running tips for beginner.