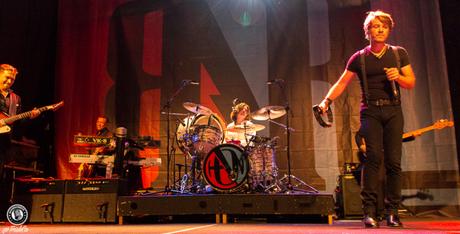 This past weekend Hanson returned to Toronto with their Roots & Rock 'N' Roll tour. Ten cities, two nights each, the #RNRTour is giving Hanson fans a look at the music that influenced the band as well a large helping of Hanson's back catalog. If you're a fan, you'd know they've released 10 albums since 1995 and that they've been touring since 1998. Saturday night they brought along Paul McDonald to open the covers show.
McDonald, ex-American Idol contestant (he finished 8th) hit the stage at 7:00pm with his acoustic guitar and immediately won the crowd over. With a unique, recongnizable voice, Paul sang some heartbreaking lyrics, smiling at the crowd between songs and engaging in banter. "This is the saddest song I've ever written" he smiles, looks down and begins to play. I really enjoyed this set and made a point of shaking Paul's hand and telling him how much I liked the set.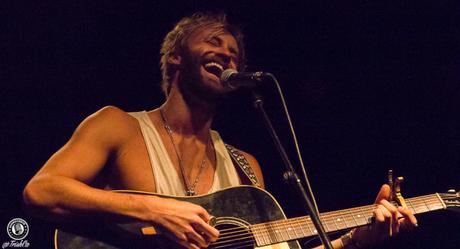 Side notes:
1) I recognized Paul from Parenthood, where he played Nick, a singer who records at The Lunchonette. Paul debuted his song Counting Stars on this show!
2) I found it really hard to listen to the music he made with his now ex-wife Nikki Reed, they sound so happy and sweet together.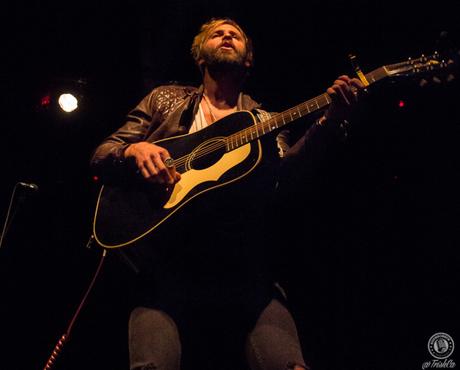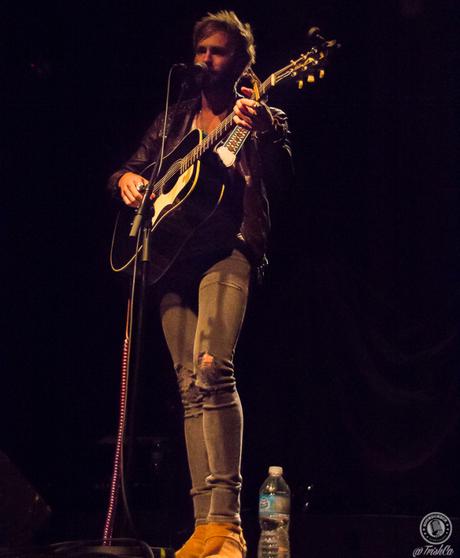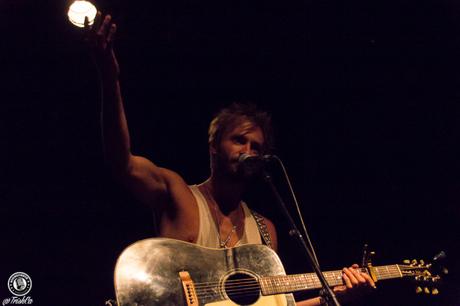 You can find Paul McDonald all over the internet!
Website: ThePaulMcDonald.com
Twitter:@thePaulMcDonald
Facebook: ThePaulMcDonald
SoundCloud: PaulMcDonald
YouTube: PaulMcDonaldMusic
To say you could feel the energy building would be a sad understatement. The crowd, which was 95% female and, I'm going to guess at close to 95% sold out volume, were patient but anxious to get things going. When the Hanson brothers took the stage the crowd was ecstatic. They welcomed us to the RNR Tour and opened up their set with Twist and Shout mixed with a little Shake a Tail Feather. Looks like we were going way back! When they sang Billy Joel's You May Be Right, they praised him as true songwriting craftsman, and when they sang U2's Desire, they talked to us about passion and being unstoppable.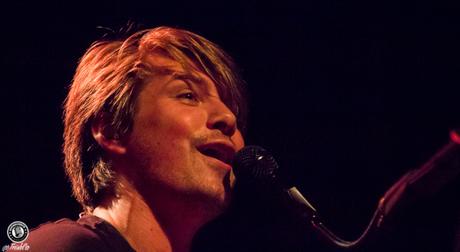 We often ask bands/singers about their influences but to hear them singing those songs/artists was a cool way to learn more about Hanson. They played over 20 songs and finished up the show with The Darkness'
I Believe in a Thing Called Love
and they let us know this was just the beginning.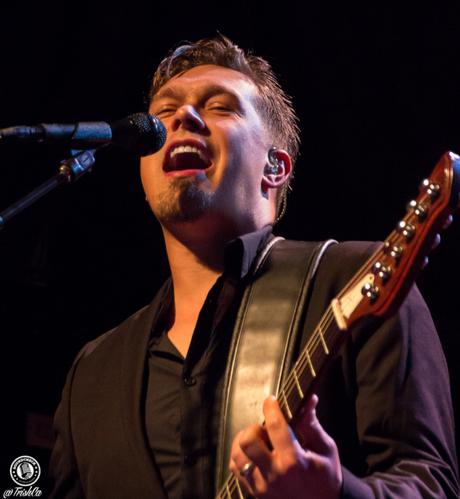 The boys we fell in love with have grown up and they're still making catchy songs with great lyrics. Their harmonies are rich and they're not hard to look at. It was a fun show and I'm glad I got to be there. I didn't make it to the Sunday show but I'm sure they packed out the house and gave the audience just what they were looking for, more Hanson!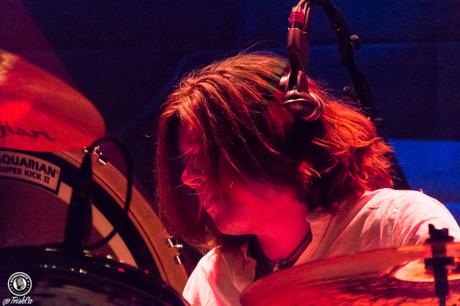 Hanson... all over the internet!
Website: Hanson
Twitter: HansonMusic
Facebook: HansonMusic
SoundCloud: HansonMusic
YouTube: ITZHANSON