Yesterday we had a chance to hang out with Thomas Rhett to discuss what it was like playing Boots and Hearts last summer. We also chatted about who inspires him and we may have asked what social media outlet he likes to use most. Check it out below.
Corey Kelly / @CoreyKelly76
Be sure to follow Thomas on all his socials..
FACEBOOK - TWITTER - INSTAGRAM - SNAPCHAT
And don't miss him at Ottawa's RBC Bluesfest or the Calgary Stampede later this summer!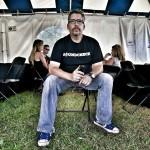 Born and raised in small ltown Ontario, Love me some Whisky & Country Music. Blogger, Photographer and Country Music Junkie.