So we had a chance to catch up with the boys in Old Dominion this past week at Rock The Park / Gone Country in London. It's been awhile since we last chatted and we would normally have video on this but unfortunately we seemed to have a few technical issues and got the audio only.
Check out our chat here.
Corey Kelly / @CoreyKelly76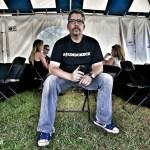 Born and raised in small ltown Ontario, Love me some Whisky & Country Music. Blogger, Photographer and Country Music Junkie.