So a couple weeks back I had the chance to catch up with one of my favourite "Emerging Artists". To be honest Drake White has been workin' the clubs for awhile now but he is about to release his debut full length album Spark. Check out what Drake had to say about putting the new album together, and playing the festivals this summer. And don't be shy, be sure to pre-order Spark HERE.
Corey Kelly - If you so fancy be sure to follow me over on Twitter @CoreyKelly76 & @SoundCheckBlg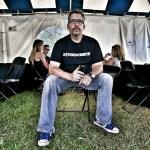 Born and raised in small ltown Ontario, Love me some Whisky & Country Music. Blogger, Photographer and Country Music Junkie.