Hangaway : The Antique Half Marathon Challenge
May 15, 2016 Sunday
Egaña, Sibalom, Antique
Race Category: 6K (Road/Trail) | 12K (Trail/Obstacles) | 22K (Trail/Obstacles)
Registration fee:
6K - Early: P350 | Regular: P450 | Late: P650
12K- Early: P650 | Regular: P750 | Late: P950
22K- Early: P750 | Regular: P850 | Late: P1200
* Inclusive of Singlet, Race Bib, Certificate (6K), Finisher's Shirt (12K & 22K), Finisher's Medal (22K)
Registration Period: Early-Jan 25 to Mar 6, Regular - Mar 7 to May 8, Late - May 9 to 13
Registration Venue:
A. In-store Registration:
1.)Black & Yellow Carwash,Trade Town, Brgy. Dalipe, San Jose
Tel. Mark (0926) 7168791
2.) ALM Party Needs, Fenete cor Maza St. Sibalom, Antique
Tel. Boogie (0927) 7786286
B. Online Registration - webscorer.com
C. Thru Bank Deposit
1.) Download Registration form here: facebook.com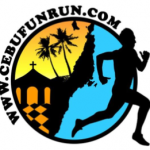 Find your event. We've put together a list that will help you get up to speed. See the List of Events. Enjoy!