Glamour Conscious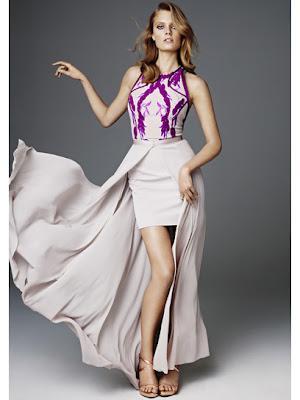 Image via fashioncollections.org
As you all know, H&M have the very eco-friendly and oh so chic line, Conscious. So if you are a particular fan of this collection, you will be happy to know that a brand new line will be added, and will be available to buy online and in select stores worldwide from April 12th 2012. This new line will be called the Exclusive Glamour Conscious.
The collection will be fabricated using sustainable material, which includes 100% organic cotton, hemp and recycled polyester.
The collection has already proved a hit with celebrities on the red carpet such as Amanda Seyfried, however I feel the collection is more suited to the types of events seen in the hit UK reality drama,
Made In Chelsea
 (FYI: Season 3 airs on E4 April 2nd @10pm) rather than say, The Oscars for example - Others may like the look, but t
hat is just my personal opinion.

If I were to choose one look which stood out for me, it would have to be the floaty, lilac and purple dress (seen above) which, styled in the right way, would probably look not too out of place on a red carpet compared to the rest of the collection)
Another dress which stood out for me, but not in a terribly great way, is this floor length, off-white gown (seen below). It looks inspired by designers such as Sarah Burton/Alexander McQueen, however next to the rest of the collection, it just doesn't seem right. While many designers can produce garments like this and be deemed 'artistic' or 'visionary', for H&M to do the same just looks as though they have found sound spare pieces of fabric laying around the studio and decided to hope for the best at creating a finale piece. It looks a little silly, so I can't say I'm impressed - Sorry!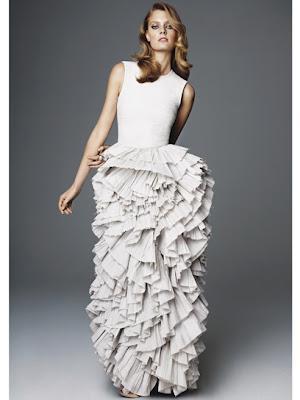 Image via fashioncollections.org
For a look at the full collection, click 
here.