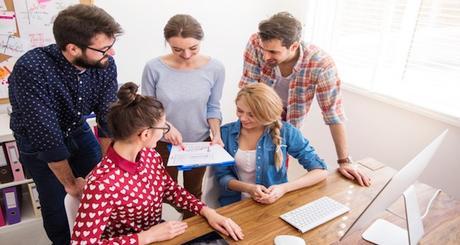 January 26, 2016
0

Email This Post

Print This Post
Hamburger Menus, Cinemagraphs and Other 2016 Web Design Trends
The New Year is here, along with fresh prognostications about trends and techniques that will shape the look, performance and response of websites in the months ahead.
Over the years, website design trends, and, in fact, most topics related to website enhancement, have been among our readers' faves, including previous forecasts and tips, page design, and the subtle effects of shapes and color on the user experience.
Summarized below are some of the hottest and most interesting web design predictions for 2016, including a couple from the Hubspot list.
Hamburger Menus
So called because the three-lined icon resembles a little stack of sliders. One familiar example is Google Chrome, which places the bug in the upper right hand corner. Designers are going the burger route to reduce the clutter of nav buttons and dropdown menus, which Hubspot says can distract users and detract from their on-site experience.
Homepage Background Videos
Hubspot points out that human brains process video 60,000 times faster that text, which means that videos not only grab attention, they also convey a lot of information in a very short time.
With this effect in mind, designers will step-up the practice of integrating video into the primary home-page image, as shown in this simple, spot-on example for a British cleaning service. PayPal also pulls the effect off nicely, as does this software developer.
But one graphic design firm, apparently for 'creative effect,' takes the highly promising technique to its creepy extreme, making us want to immediately click away, rather than go deeper into the site.
Cinemagraphs
This eye-catching visual treatment lets designers animate portions of a static photograph to bring the image to life. Cinemagraphs didn't appear on Hubspot's 2016 trend-list. But the designer-focused news site, Creative Bloq, predicts they will 'come of age' this year, mainly due to consumers' appetite for Apple's similar 'live photo' iPhone feature, and to technical advancements that simplify designers' use of the effect.
Mouse over these samples to experience it for yourself, or check out these product-driven examples. Then you may begin to envision the same possibilities as brands who have already integrated cinemagraphs into websites, TV, email, social media and digital-display campaigns.
Given What Customers Expect From Small Business Websites, it may be time to discuss these and other enhancements with your web developer or creative services provider–especially if there's a new site or site redesign in your 2016 marketing plan.