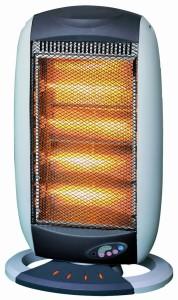 My heart has almost just leaped out threw my chest, the garden table has just been lifted into the air and catapulted over the fence, down onto the patio area, smashing the legs.
The lights are flickering on and off and the wind sounds frightening.
I am hoping we don't lose our electricity supply, as some of the children are off school today, full of cold and with horrid coughs.
I have spent the last eleven days fighting off a cold and I still feel achy and drained.
We were expecting snow, not heavy rain and ferocious winds.
It's that time of year when the house begins to feel colder, the heating is turned up full and the gas bills go up.
We have been looking at ways to cut the cost of heating recently.
I have been looking at buying a couple of cheap portable Halogen heaters, poor Nakita has her bedroom up in the attic and in summer its hard to breath up there due to the heat, yet in winter its freezing.
We have bought her an electric blanket but it's when she goes up there to do homework or change to get ready for bed when she feels the coldness. I thought a halogen heater would be ideal, to warm it through for her.
I like the fact they have safety options and I can control how long it stays on for too, as you can time them.
I have also noticed that a lot of heat is escaping from the front door and the living room windows, I think I need to invest in some lined thicker curtains.
Readymade eyelet curtains are the easiest option and I am hoping they will make a huge difference. I have also made the husband add extra sealant around the windows to ward off as many draughts as possible.
We live in a large house, so it's difficult to warm it all the way through.
I can cope with the rain but the wind is wild and its bitter cold out there.
Its bin day and the bins are turned upside down, I really do feel for the bin men today.
I am hoping this weather dies soon, all in time for the snow coming.

If you enjoyed this post, please consider leaving a comment or
subscribing to the RSS feed
to have future articles delivered to your feed reader.