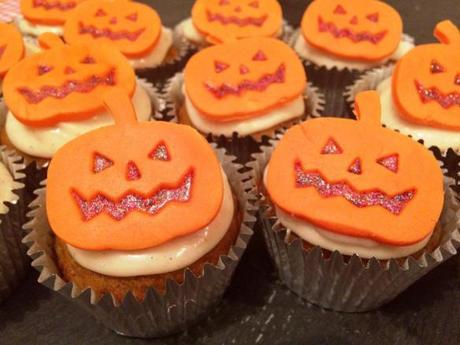 Happy Halloween! This bake is another inspired by my baking calendar (as was my lemon & lavender cake back in the summer). Spiced pumpkin cake with ginger icing? Yes please!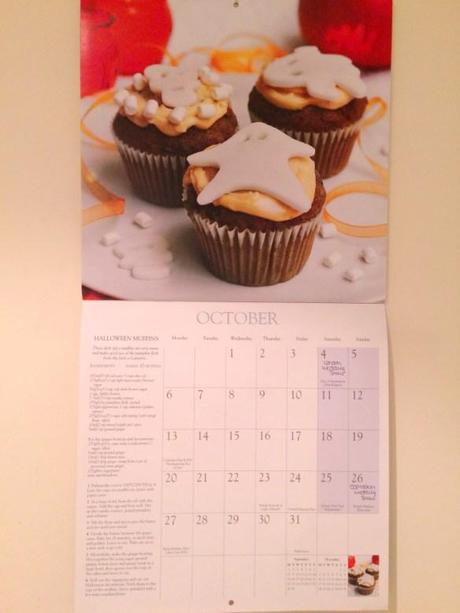 I altered the recipe a little, to include more pumpkin, no sultanas, and added some cream cheese to the icing. Finished with a glittered pumpkin fondant topper – scary and sweet all at the same time! A slight confession – hopefully you'll forgive – as these cakes are made with oil rather butter, and mixed rather than creamed and folded, they're actually more muffins than cupcakes. But they still taste as good!
Ingredients (makes approx. 15 medium muffins)
350g mashed pumpkin
125ml olive oil
150 light muscovado sugar
2 eggs
1 teaspoon vanilla extract
300g plain flour
1 1/2 teaspoons bicarbonate of soda
2 teaspoons nutmeg
1 1/2 teaspoons cinnamon
1 teaspoon nutmeg
Method
- In a large bowl, beat together the pumpkin, oil, sugar, eggs and vanilla
– Sieve in the dry ingredients, and mix until just combined
– Spoon into cupcake / muffin cases, filling to about 2/3
– Bake at 180 degrees for 15 – 20 minutes, until an inserted skewer comes out clean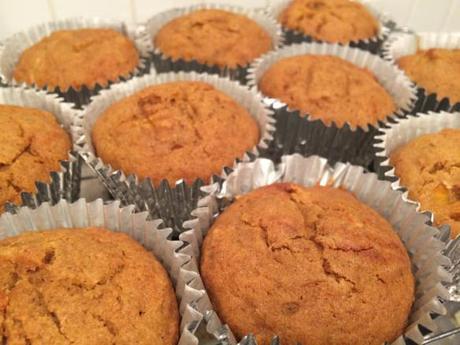 Spiced cream cheese icing
50g butter
125g cream cheese
275g icing sugar
1 1/2 teaspoons ginger
Pinch of cinnamon
1/2 teaspoon vanilla essence
- Mix together the butter and cream cheese until smooth
– Add the remaining ingredients and mix well. Don't beat too much or the cream cheese will start to melt.
– Refrigerate for 15 minutes before using to top the cooled cakes. Keep the cakes in the fridge until they're ready to be eaten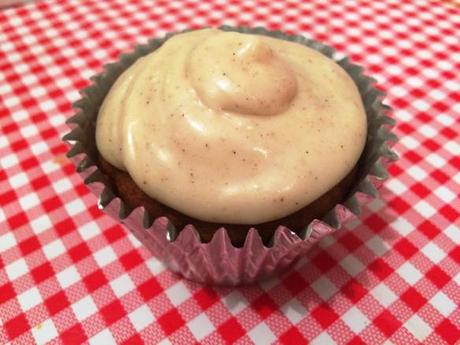 The lovely My Cake Decorating Halloween special came with this great pumpkin plunger cutter, perfect for making scary-faced pumpkins every time!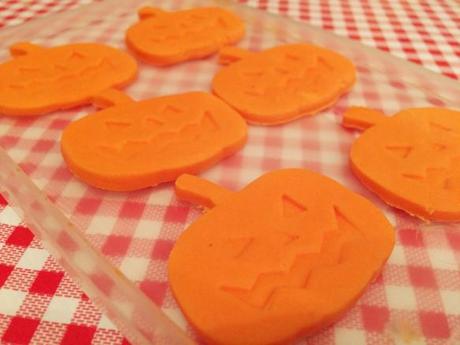 I used a little black + red edible glitter to fill in the eyes, nose and mouth for extra spooky effect.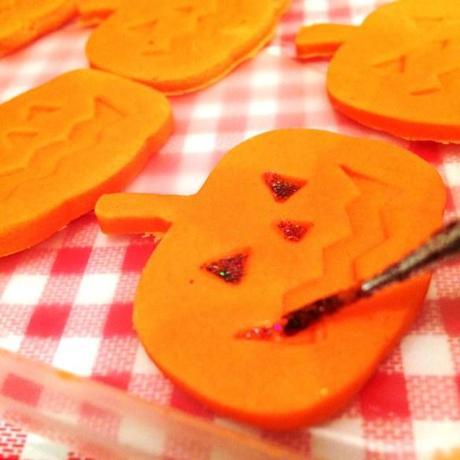 Trick or treat! What do you think?