Hello Ladies,
I hope you are having a wonderful day!
I just wanted to share the Halloween nails I made on Sunday.
I used MyOnline Shop and FabUr Nails stamping polishes. I LOVE THESE POLISHES!! I can't get over how good both of these companies have the best stamping polishes out there till now.. Konad polishes work ok but over dark colors they aren't that great. The stamping polishes that both of these companies offer is truly worth the money. I have been trying to stock up with both types. I am going to continue getting some until my stock pile is over flowing enough to last me for a very long long time..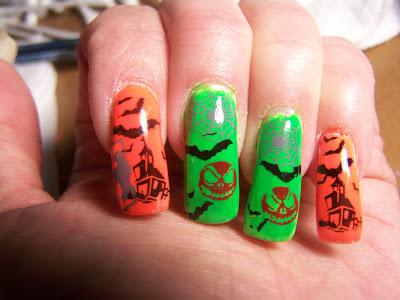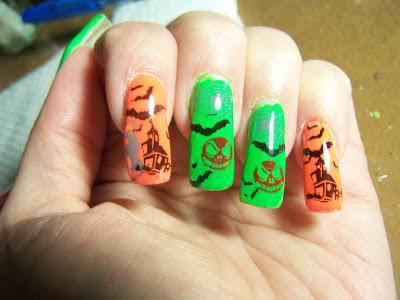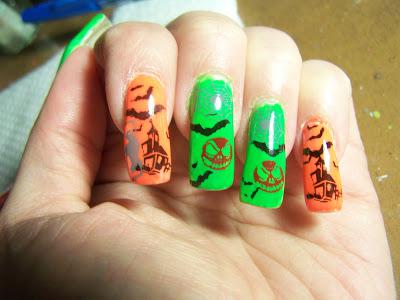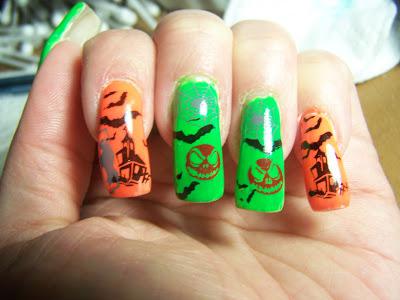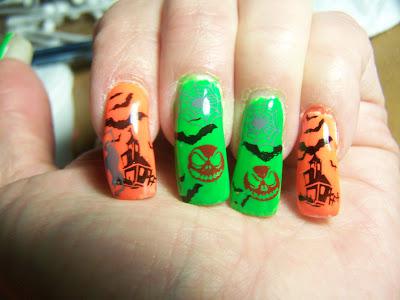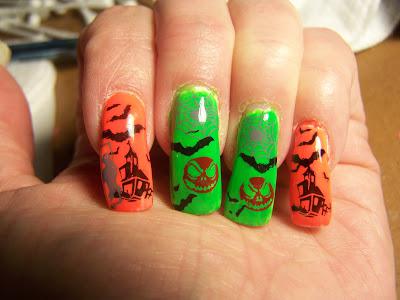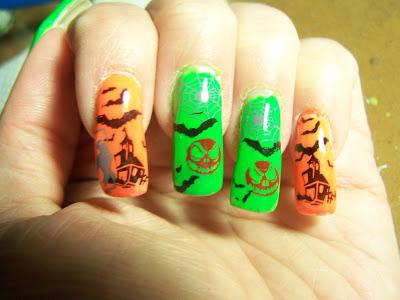 Thanks so much for stopping by.
Take Care of You!
Nicky