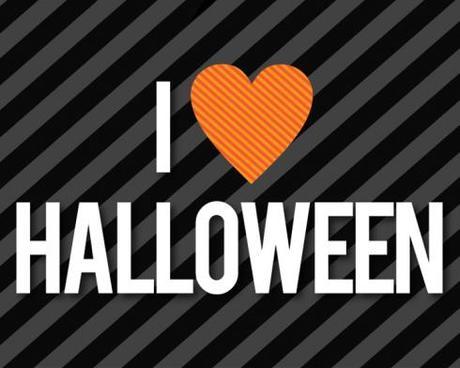 Today is the day!
My FAVORITE holiday!
We have SO much planned today it is insane!
To finish my Halloween Love Fest Series, I wanted to share with you my Halloween Mani!
Broadway Nails Little Diva Dress-Up in HBLDS01X $3.49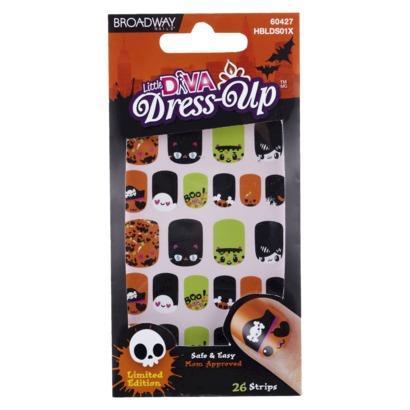 I found these on an end-cap in Target in the little girls' section & I thought they were so fun!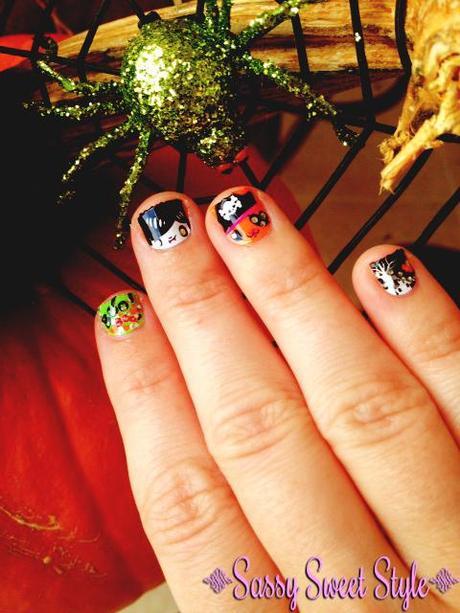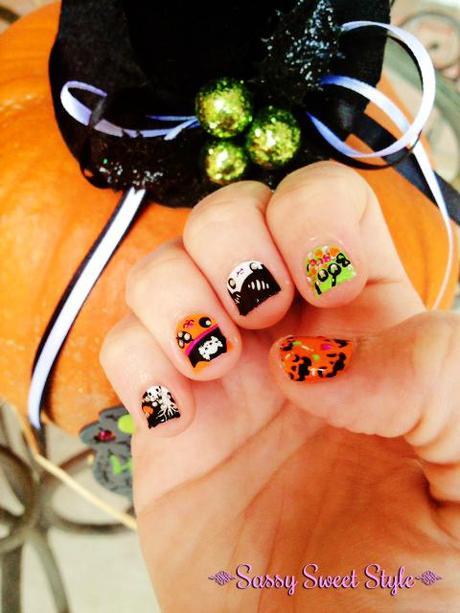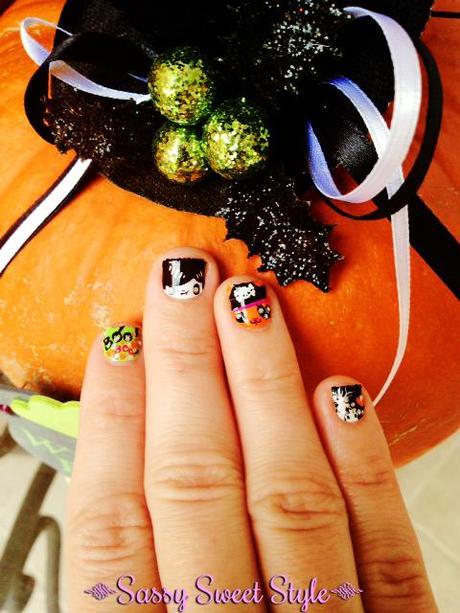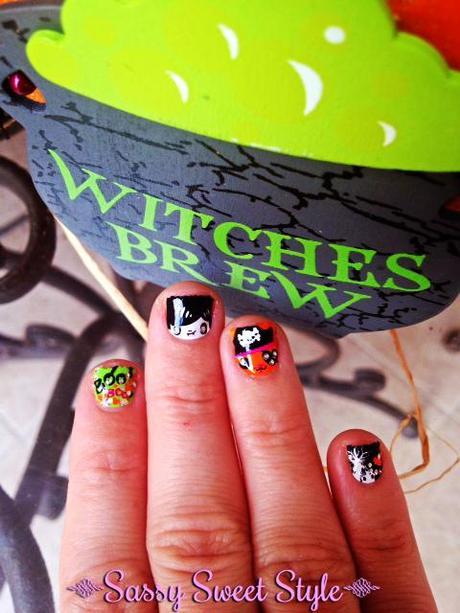 Since they were little girls' decals, they fit my nail beds perfectly!
I had little excess product to trim with cuticle scissors & didn't use a topcoat because it bubbled.
Are you wearing any fun nail art for Halloween?