We'll miss you H

a

l

l

o

w

e

e

n.  See you next year!!
Project Halloween 2011:  Success
Seeing our well planned out thoughts put into action left us feeling all warm and fuzzy inside (or maybe it was the pudding shots?!).   
Thanks for linking up to our first Halloween Link Party!!  We had a great turn out and can't wait for next year :)  
We wanted to share a few of our favorites - go check them out for yourself.... unless you are too scared.  Muahahahahahahahahahahahahaha!!!
# 1 - One of our favorites came from House of Dewberry where she shows you how to make DIY Halloween Black Candles.  We liked it soooo much that we borrowed the idea and made our own version of these awesome toilet paper roll candles.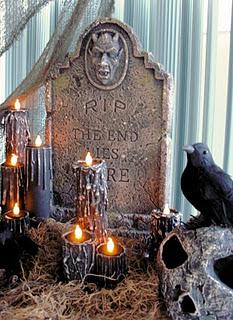 #2 - Simple and to the point -  A Lettered Life walks you through the steps of creating a "fancy" mason jar wine glass.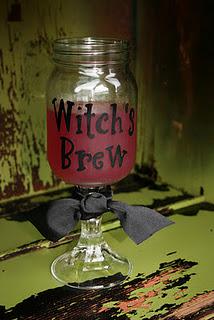 #3 - The skull candles over at Kokeshi Crafts were super creative.  During our Halloween shopping spree this year, we found similar versions for 3 times the price I'd imagine it cost her to create them.  Well done!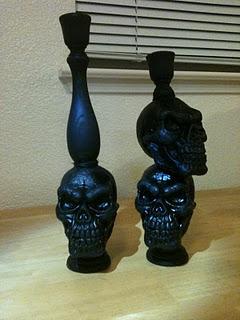 #4 - Alderberry Hill seriously had it going on with her Ghoulish Centerpiece!  This thing is amazing.  Elegant and classy in a Tim Burton kind of way.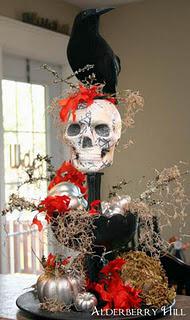 #5 - Why have I never thought of this!?  Freaking Craft is a freaking genius for making these not so nice gingerbread cookies.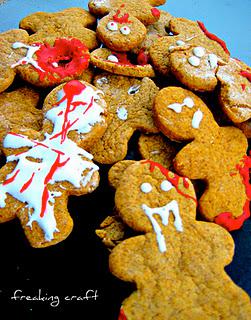 Thanks again ladies for all of the inspiration and taking the time to link up to our party.  Until next year.....