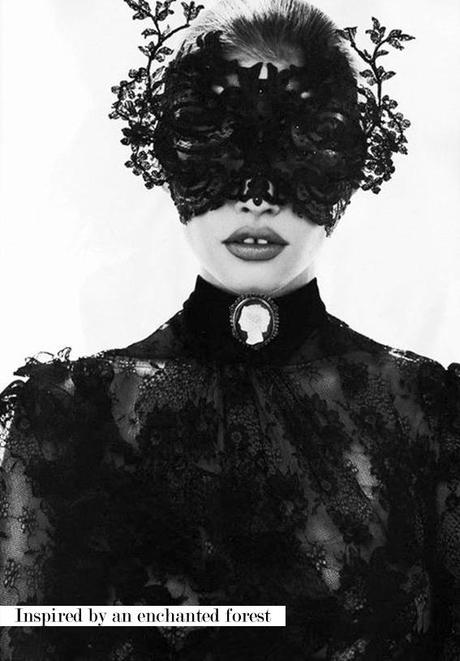 switch to the Italian version up on the right
There are those who like it and those who don't like. It happens with everything.
Some people want to associate Halloween to a party in disguise, as the end of the year's one, renting a custom and adding  anxiety for the performance. Some other associate it with a pumpkin soup, a series of horror films and a comfy couch with a warm blanket and marshmallows.
There are people like me, who think it is a game. The opportunity to enter into a parallel world for one night.
As the one of fairytales's, even if it's dark and you talk about witches, ghosts and phantoms. But monsters know how to be good with those who have no fear.
Tonight I'll wear a mask. Feminine black lace? Satin shaped as a black swan? totally made of woolen cloth with cat ears?
It's  the right night to be "naughty nice", to cover part of your face and add an aura of mystery.
Whether it is lace, satin or leather. Stardust, concoctions or spectral inspirations  certainly it is an opportunity not to take ourselves too seriously and to bring out the cat woman that is in all of us. My favorite is inspired by Julie Newmar. So classy, sophisticated and edgy. You don't need to be wrapped in leather to feel sexy.
And when the sun goes down let Halloween be.
 here all of mine inspirations for Halloween collected during the whole year.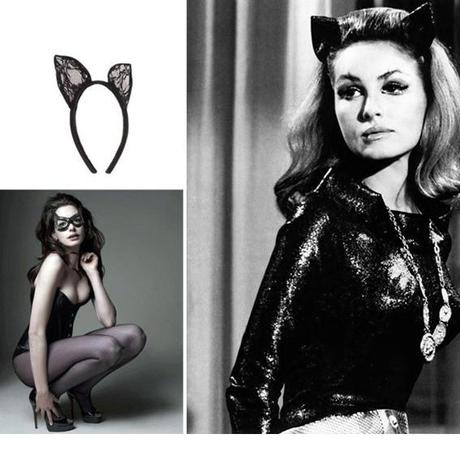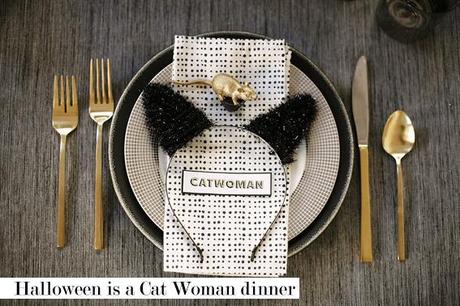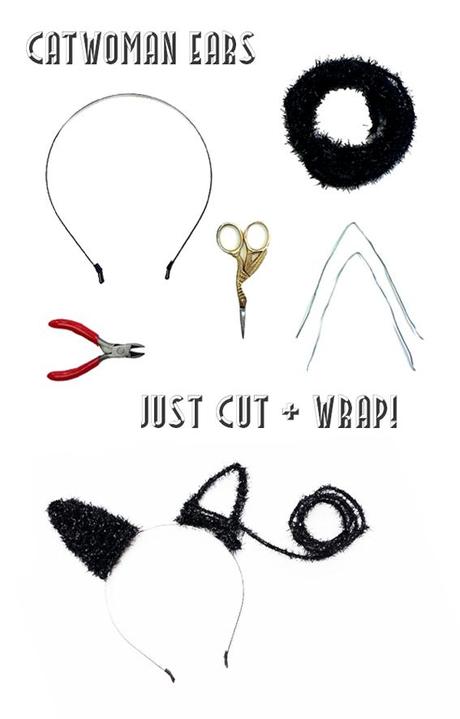 DIY taken from www.cocokelley.com