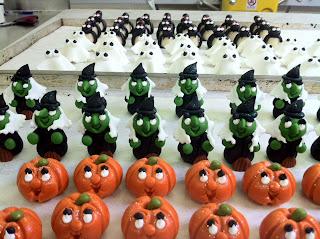 Our army of Ghosts Spiders, Witches and Pumpkins How could we fail!
Our Army is ready, we are ready! We are going to take over the world this Halloween one cake at a time!!
As usual lots of fun is being had here at the FCC! we have been busy with a new line of products for Halloween. Don't miss it! Vincenzo and Anna arit is safe to say POSESSED. They have been working noon and night and have only stopped for the occasional drink of BLOOD...........

More Pictures of them as their true Zombie's selves will be posted on Face-book the closer we get to the 31st....If you see them in the street cross the road who knows what might Happen!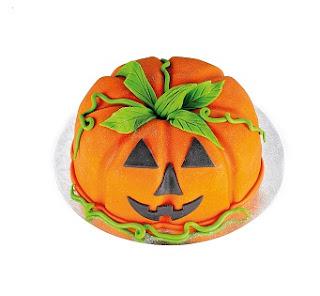 Check out our seanonal products on www.familycakes.co.uk