Today I'm sharing with you some Halloween Cupcakes I made, plus my everyday recipe for cupcakes.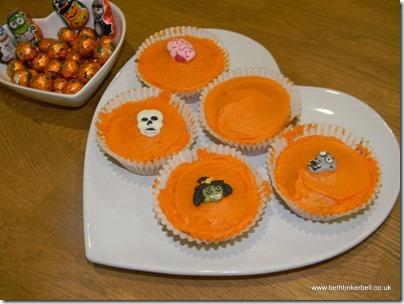 Ingredients
6oz Self Raising Flour
6oz Caster Sugar
3oz Butter
2 Eggs
1tsp Vanilla Extract
Lukewarm water
If you want chocolate cupcakes use 5oz of self raising flour, and add 1oz of cocoa powder.
I use this recipe all the time, and just adapt it to make whatever I want, this is the recipe I used when I baked with my mom as a child and so I know it very well. I don't actually weigh it out when I bake, I have a spoon that I use and I do the butter by eye. I actually get really frustrated when I'm using a new recipe and have to weigh it out.
Step 1: Pre heat the oven to 180 fan
Step 2: Cream the butter and sugar together.
Step 3: Add in the self raising flour and mix together
Step 4: Add in the eggs and vanilla extract
Step 5: Your cake batter will be thick, so add a little water to loosen it.
Step 6: Spoon into cupcake cases
Step 7: Bake in the oven for 15-20 minutes.
Step 8: Once baked, leave to cool.
Step 9: Decorate.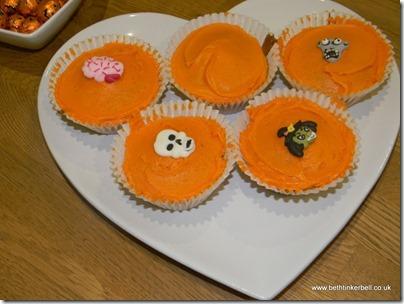 I bought my frosting and decorations from the supermarket, but you could go all out with decorations. I recommend icing pens, strawberry laces, jelly fangs, or jelly sweets in other Halloween shapes.
Beth x