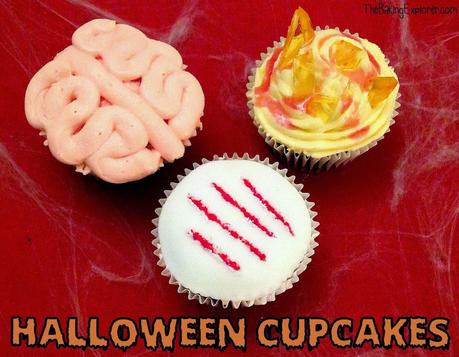 Happy Halloween! I love celebrating Halloween and have decorated both my home and office already. It's such a fun time of year and a great opportunity to get creative with baking. I love the look of these cupcakes, although I did struggle with the recipes I followed. I got a book called 'A Zombie Ate My Cupcake' for my birthday and used a few recipes out of it to make the different elements of the cupcakes. My sugar glass went a bit wrong, I found the cherry 'blood' sauce to be to jelly like, and the sponge was quite dense. I'll go through what I did anyway as they did taste good!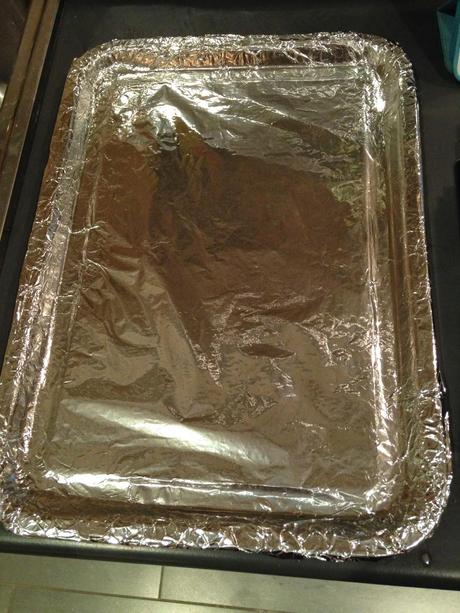 I started with the sugar glass. First I covered a baking tray in foil and brushed it all over with oil.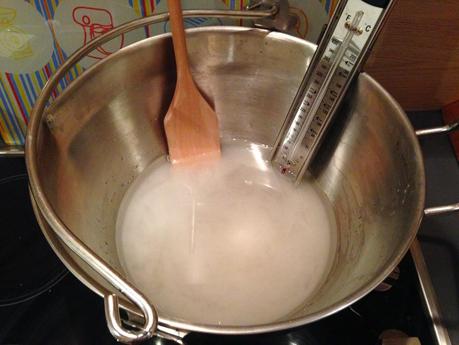 In a large pan I heated up 500ml water, 785g granulated sugar, 250ml liquid glucose and 1/2 tsp cream of tartar. I let the mixture boil until it reached 300F.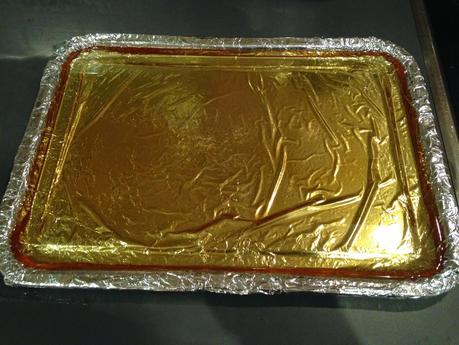 I think my thermometer is slightly off as the sugar slightly caramelised and went golden. It is meant to stay clear! I also think you need two baking trays for this as the sugar was very thick. Pour it in and leave to cool for a couple of hours. When I bashed it up into shards it was much too thick for one single shard in the cupcake, so I used several smaller ones instead.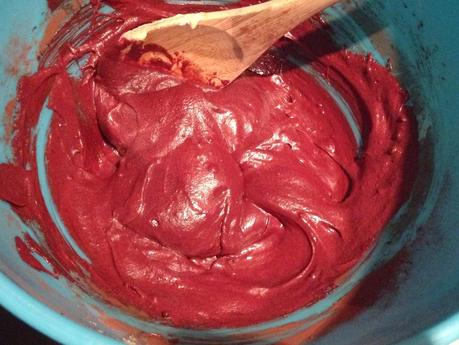 To make the sponge I first mixed 60g butter, I used Stork, and 140g caster sugar together. I added 1 large egg and mixed in. Then I added 30g cocoa powder, 1/2 vanilla extract, a pinch of salt, and some Sugarflair Extra Red food colouring. After that I added 120ml buttermilk and 225g plain flour. Finally 1/2 tsp cider vinegar and 1/2 bicarbonate of soda.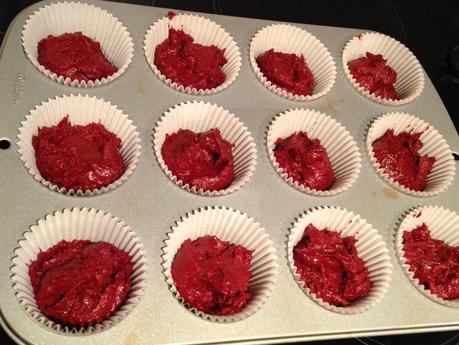 It was a very thick mixture and not the kind of cake batter I'm used to seeing. I spooned it into 12 muffin cases.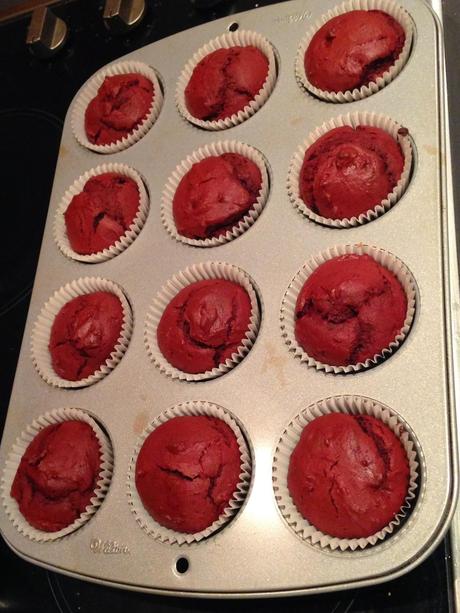 I baked on 180C/350F/Gas Mark 4 for 15 minutes.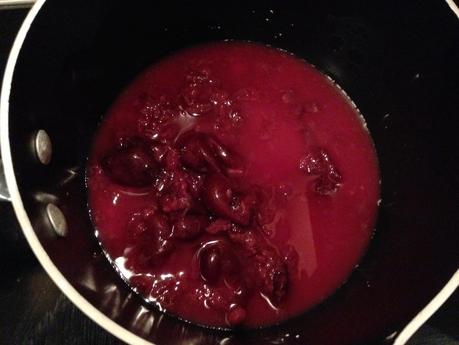 To make the cherry sauce I gently heated 125g mashed up tinned black cherries, 50g caster sugar, 120ml juice from the cherries, 1/2 tsp lime juice and 1 tbsp cornflour.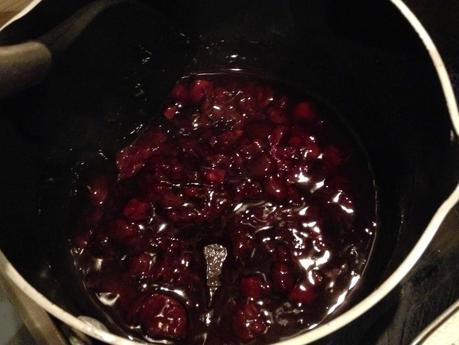 I brought it to the boil and let it bubble for about 5 minutes until thick. I then sieved it.


As the cherry sauce was so jelly like, I decided to core the cupcakes and use it as a filling!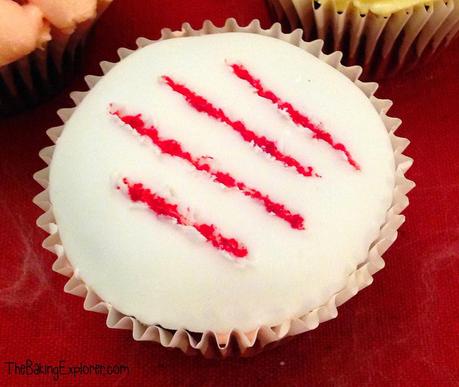 To decorate the clawed cupcakes (an idea I saw on Pinterest!) I rolled out some white icing and cut out cupcake sized circles. I used a little bit of buttercream to help it stick and placed it over the cupcake sponge. I used a knife to make rough scratches in the icing. Then I dipped a cocktail stick in red food colouring and dragged it along the scratches.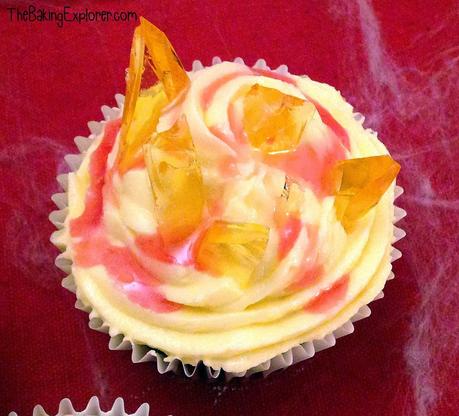 For the broken glass cupcakes I made some buttercream with 80g butter, 160g icing sugar and 1/2 tsp vanilla extract. I piped it on with a star nozzle, stabbed the cake with some of the sugar glass shards and drizzle over some shop bought strawberry sauce I had in the cupboard.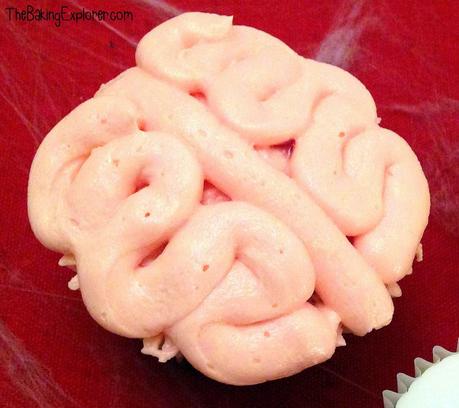 To decorate the brain cupcakes I made some buttercream with 80g butter, 160g icing sugar, 1/2 tsp vanilla extract and some pink food colouring. I smoothed it over the cupcake then using a plain circular nozzle I pipe a line down the middle and squiggly bits down each side.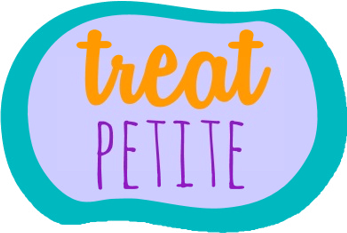 Despite me having a bit of trouble, or 'tricks' with the recipes I used, I think the final result looks really spooky and fun! They also tasted good. Everyone at work loved them and they all disappeared pretty quickly! I am entering them into myself and Cakeyboi's monthly challenge Treat Petite where this month's theme is 'Trick or Treat'.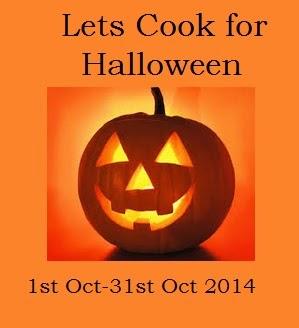 I am also linking up to Simply Food's 'Let's Cook For Halloween'.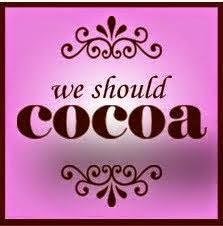 And to Choclette's We Should Cocoa challenge, this month hosted by Honey & Dough, where the theme is Halloween.