After visiting with her relatives, my wife and I spent about a week touring in Germany. Having been to Halberstadt in 2012 without her, I felt that she should experience it as well. Since I have already posted good images from that earlier trip, I have tried to avoided duplication here. All these images were taken with my new Tamron 16-300mm lens. It is amazingly versatile and allows enormous flexibility in composing shots.
Perhaps the most visited and photographed location in Halberstadt is around the Domplatz. In fairly close proximity are several churches: the romanesque Liebfrauenkirche [the oldest of the three], the gothic Cathedral [Dom in German] and the gothic St. Martinikirche. All three buildings suffered considerable damage from allied bombing in WWII, but have been restored.
Today, I will focus on the Dom, which is shown below [on the left] along with the St. Martinikirche [just visible in the lower right].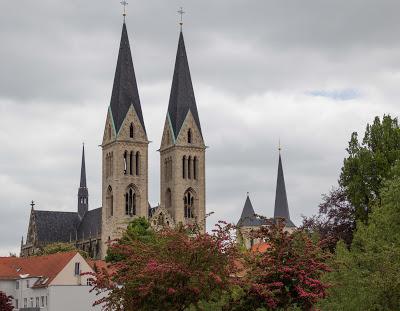 The next images are of the Dom towers, which were shot from within the cloister.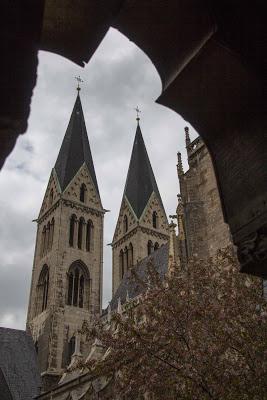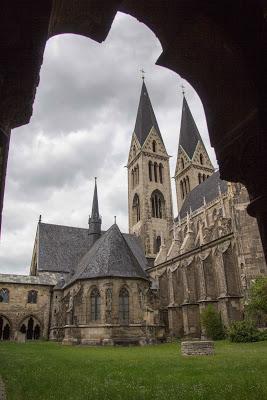 The interior of the Dom is awesome and I managed to get some good hand-held shots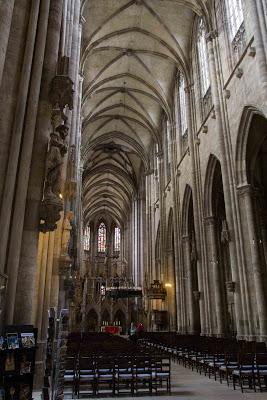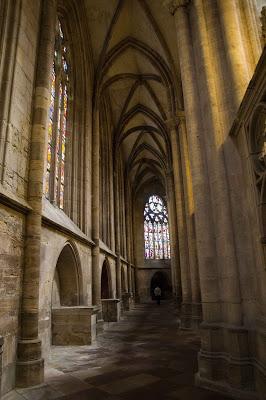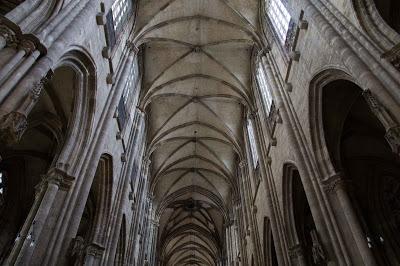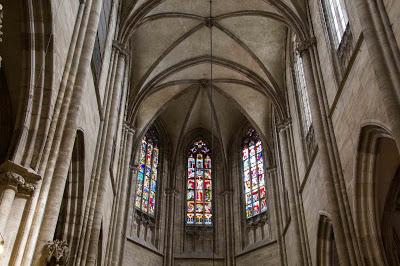 Here are two figures of note, Adam and Eve.