It's my annual hajj to New York for auditions.  This year, I was invited to audition for New Jersey Opera, Pine Mountain Opera, Saratoga Opera, and Opera North.  In the past, I blanketed many applications to all corners of the Nation, but this year I was very specific about the programs that I would be auditioning for.  I already have a gig in June, and my schedule would have to work around that.
But before I get to my trip, earlier today I went over to Joyce DiDonato's place here in Kansas City to pick up several items that she is donating to be auctioned for a scholarship through my charity KCVI (Kansas City Vocal Institute). The items are posters from her recent production of La donna del lago by Rossini at La Scala signed by her and other cast members including Juan Diego Florez!  How exciting!!  For those who think I am just saying gibberish, in plainspeak:  One of the world's greatest and most famous sopranos donated an autographed poster of a show that she starred in at arguably the greatest opera house on earth along with one of the world's greatest and most famous tenors.  She has been very excited to be part of this, and I am so thankful that she has been able to help.  She's amazing!
Now on to this week. I am very excited for this little trip...here is my top 10 list of things to do:
1. Drink Water from my Coffee Maker - Nothing is better than using the coffee maker to make really hot water.  For some reason, hot water is like an instant warm-up for me.  New York is a hard place to audition because it is incredibly difficult to find places to warm-up.  I am pretty much limited to humming for several hours while I'm on public transportation or just walking down 7th avenue.  But nothing gets my chords going like hot water!
2. Get a Metrocard - In the past, I stayed in New Jersey, took the train into Manhattan, and walked everywhere on my own.  Well, the last time I was there, if you remember, I sprained both of my ankles - likely exacerbated by all this walking .  This time I will use public transportation!
3. Show Up Early - I am very anxious about schedules, so I tend to show up early for important things.  "Important" generally means football games, meals, and any music related event.
4.  Find Captain, the 25-year old Opera-singing Parrot that went missing in New York two days ago.

5.  Eat Somewhere New - One of my favorite things about New York is the food.  Last time, at a Cuban restaurant, I got Oxtail Soup, Moro Rice w/ Beans, and Fried Sweet Plantains...my mouth is watering just remembering it...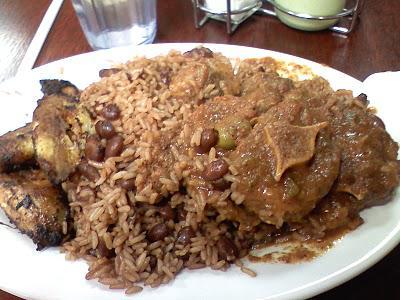 6.  Buy Something Nice for My Wife - I don't get permission to go to New York without a price.  I'm thinking of something boutique but unique.  Like this beautiful cigarette necklace...


Or this amazing pair of designer shoes...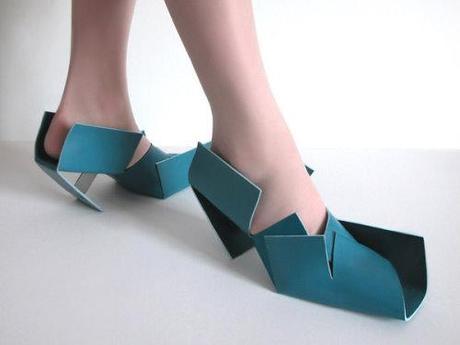 They kind of match this bathroom hat...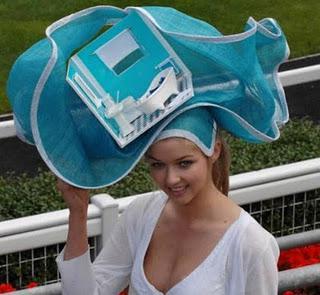 7.  Visit Ground Zero - They have recently finished the National 9/11 Memorial and I want to visit and see what all they have done with the site.  Believe it or not, I have to apply for passes to get into the memorial, but I have been accepted and I am looking forward to it.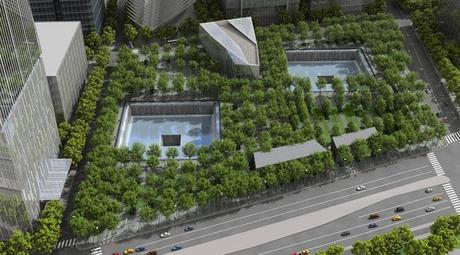 8.  Visit the Met - Handel's opera Rodelinda plays tomorrow night, and students can get great ticket discounts.  The greatest part is that one of my favorite singers of all time, Renee Fleming, is the title role!  The following video is of her singing "I'll be Home for Christmas".
9. Star in Another Movie - Last year, my wife and I were extras in the now released motion picture "Tower Heist".  Hopefully, I can accidentally be a starring extra or crowd member in a movie more oscar worthy this year.
10.  Visit My Favorite Store - The Poptart Store!