Later in the week than usual, but we are with Rachel again, and things aren't going too well for her at the moment. I am sure she will talk about it in her own time but she needs some love. 
Bridal hairstyles get a bad rep. I always imagine the classic up do where the bride looks like her head is going to topple over with the weight of it and it's been pulled so tight it's like she's been giving a facelift at the same time. I knew that I wouldn't be comfortable having my hair up on my wedding day. Sometimes it can look impossibly glamorous but I hate looking at photos of myself with my hair tied back and I didn't want to risk the same thing happening when I get my wedding pictures back.
After the Royal Wedding and my girl crush on Kate Middleton/Duchess of Cambridge/Princess Pretty, I knew I wanted to grow my hair and have some kind of curls/half up thing going on. So this became my go-to photo...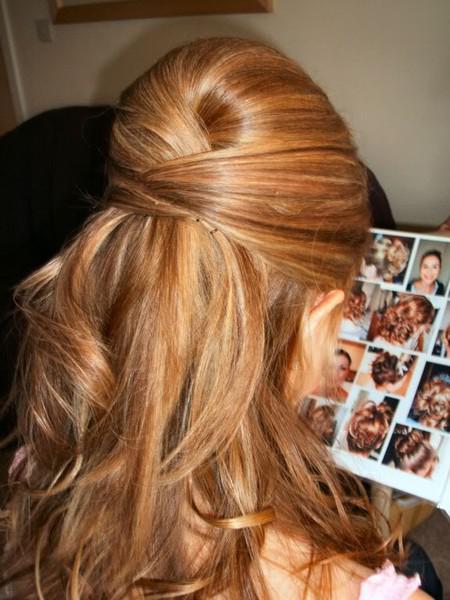 Pinterest
And then there's this smiley lady with a very similar style but a more ruffled look.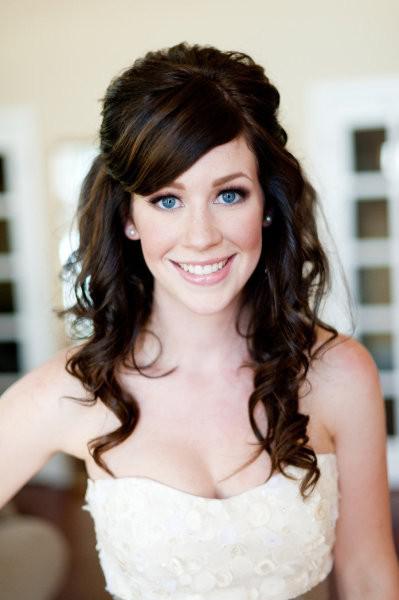 Pinterest
But then something happened this week that made me question this. It's very personal and I won't go into detail because this is a wedding blog so we'll stick quite happily to the nice stuff. But I've since spent time looking at short bridal hairstyles and I'll be honest, it's not floating my boat.
I'm contemplating just chopping it all off and doing a Dianna Agron...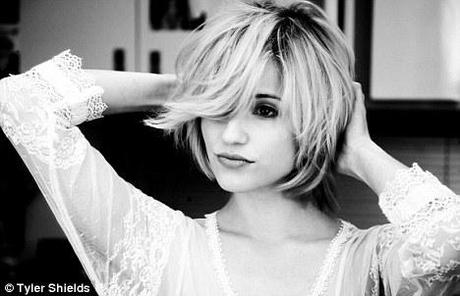 If you've got any great ideas for short bridal hair, leave a link in the comments box! I could really use your ideas.
Until next time, Loves xxxx
Come on then, bridal hair styles for short hair? I think Agron looks amazing, something I would never dare to wear.