On Wednesday Louise and I took a trip over to Effigy Salon, complete with print out pictures like a 15 year olds going to the hairdressers! I normally hate, hate, hate being 'pampered', but I absolutely loved every second of it! Emma, who will also be there on the morning of the wedding getting us all ready, was so lovely and completely put me at ease, it's so relaxing to know that she'll be taking care of that side of things on the day. I originally wanted to do my own hair and make-up, thinking that someone fussing me would make me even more nervous, until I wondered how my nerves would affect me actually doing my own make-up! Carli also said "Sally just get someone in, knowing you, you'll probably forget to even brush your hair!", also Emma came recommended from David's sisters, and I remembered how gorgeous Anna looked on her wedding day and decided to book a trial.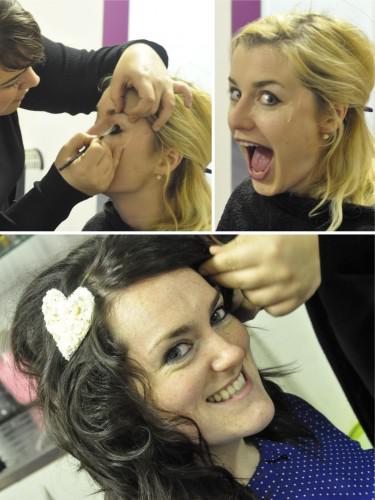 Lou and I at Effigy
Lou and I both wanted messy waves, so Emma curled and backcombed our hair then teased it until we were both happy- I absolutely loved it! It looked messy, but not my usual out-of-bed hair messy, styled messy (for all you other bed-head girls out there you'll know what I mean!), and she pinned a few bits back on each of us to compliment the hairpieces I brought in.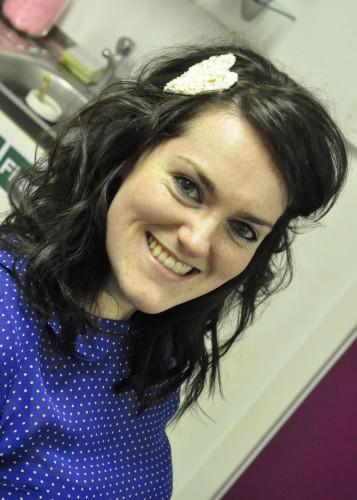 Lovely Louise!
I asked for smokey eyes, and said I like to have a little 'flick' of liquid liner, and, again, she did my usual make up but somehow made it look wedding-y. Also for the day my eyeshadow will be slightly browner to smoke and soften it up.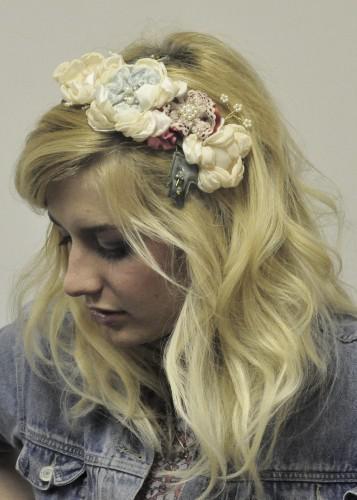 My lovely hair (for once!)
Lou's just getting her hair done, and the three other bridesmaids are still thinking about getting their hair 'touched up' by Emma.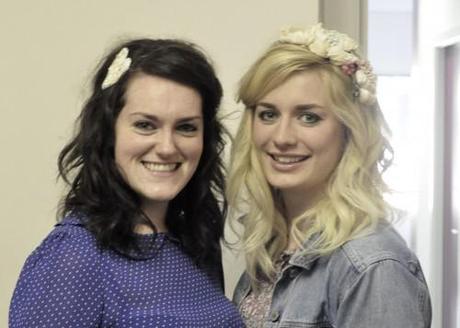 Wedding-ready!
I'm so, so excited! Lou and are are getting semi permanent lashes before Paris, and having them 'filled in' before the day, so hopefully we'll look even more fabulous for the wedding itself! It's perked me up sharing this, tonight I've got the dreaded invitations to sort out, directions, parking information, RSVPs, gift notes and all!
Sally xx