Welcome to binNotes | redThread™
Inspired stories about wine and taste makers.
By L.M. Archer, FWS | Bourgogne ML
Continuing the Guest Wine Writer series I initiated in 2016, I've invited some of my fellow wine writers the opportunity to join me here on binNotes | red Thread™  each first Friday of every other month throughout  2017 to shine a light on a rare, obscure, or under-appreciated wine region for which they feel a special passion.
About Today's  Guest Wine Writer:
I met Susannah Gold 'virtually' some years ago when I discovered her wine blog www.avinnare.com, where her enthusiasm for and expertise in Italian wine, people and culture proves a charismatic counterpoint to my ongoing, intellectually intense Francophilia.
When Susannah reached out to me last year about guest writing a piece on the Douro, a region outside her usual Italian 'hood, I replied 'subito!' Please enjoy her 'love at first sight' account of Portugal's seductive Douro Valley.
❦
Guest Wine Writer Series | № 11 | Susannah Gold 
Falling In Love With The Douro Valley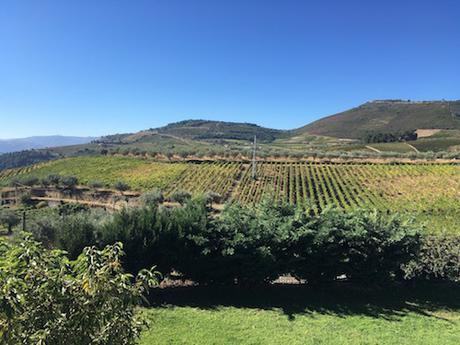 The carefully tended Douro Valley vineyards span as far as the eyes can see.
 ©Susannah Gold
by Susannah Gold
People say you never forget your first love. In terms of countries, Italy and France have always been on the top of my list,  but this past September I was again struck with that feeling. I had met a new love, the Douro Valley in Portugal. While not my first trip to Portugal, it was [my first] to the Douro, which made me believe you can really fall in love again at any age. I know I have with the Douro Valley.
What attracted me so to the region? Firstly, the striking landscapes, with terraced vineyards everywhere made of schist and granite. Named a Unesco world heritage site in 2001, the region is simply stunning. Secondly, it has a lot of history. In 1756, the Marquês of Pombal demarcated the Douro Valley, the first [wine] region in the world to be so designated. Producers showed us the stones from that demarcation.
Thirdly, it is an amazing place to visit for wine tourism, where there are small and big wineries happy to host you, allow you to taste their wines, and in many cases, participate in harvesting.The Douro is a feast for the senses: the sound of the river everywhere you go, the beauty of the hills, the delicious foods and wines, the lagares – old-fashioned stone tanks that are still used to crush grapes give texture to your trip,  and more than anything else, the people.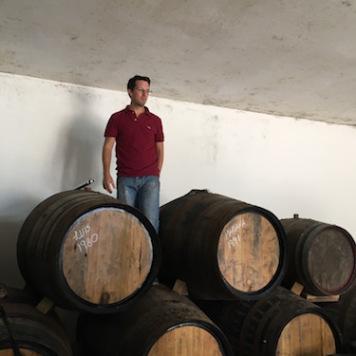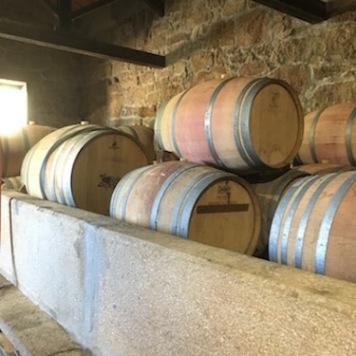 An ancient lagar, or stone trough, used to crush grapes in Portugal's Douro Valley wine region. | Image ©Susannah Gold
Portugal was under strict authoritarian rule for much of the 20th century that left many areas of the country in a state of despair and many of the people grey. No longer.Portugal today is a much different place, filled with verve, excitement, and brimming with innovation.
People can't wait to talk to you about their country. Still, there are many traditions that it holds dear as well. The combination of new and exciting projects with century old traditions is really what stuck with me, and made me yearn to discover the region even further.
Like many people, I always associated the Douro Valley only with stodgy English run Port wines houses, not with individual producers or still wines. Clearly, I didn't know enough about the region. I attended a seminar last summer where they showed a film of the boat regatta in Porto. I love to sail, so the combination of the boat race plus the Port houses made me both salivate and want to visit immediately.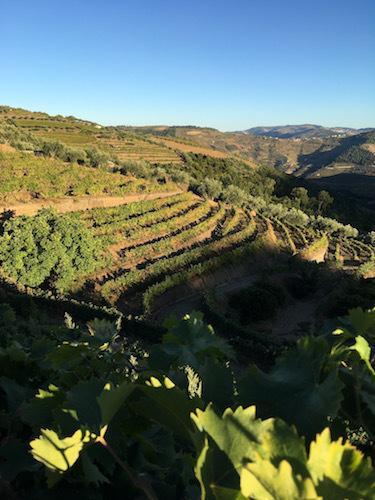 The steep schist and granite hillsides of Portugal's Douro Valley. | Image: ©Susannah Gold
I wanted to see Porto and taste those gorgeous wines. I was not at all disappointed, and I think you won't be either  – although hurry to get there soon. Travel and Leisure named Portugal one of its "top destinations" for travel this year.
Most still wines produced are blends made from the traditional port wine red varieties such as Touriga Franca, Tinta Roriz, Touriga Nacional, and white grapes Rabigato, Viosinho, Moscatel Galego and Malvasia Fina, among others. Few are making mono-varietal wines except from Touriga Nacional, which they are trying to make into their signature red grape variety, much as Carmenère has become to Chile, Malbec to Argentina, and Tannat to Uruguay.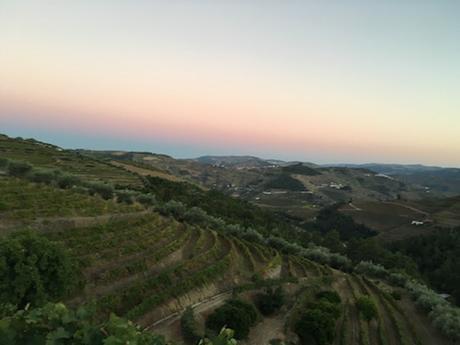 Sunset over the historic – and romantic – terraced hills of Portugal's Douro Valley. ©Susannah Gold
The Portuguese have significantly lowered their drinking per capita, as have most other European nations, and thus in order to sell their products, they must look abroad, which is great for us in the USA, because it means that more of their products will make it to our shores. At least I hope so.I am excited to have access to more Portuguese wines and can't wait for my next trip to the Douro.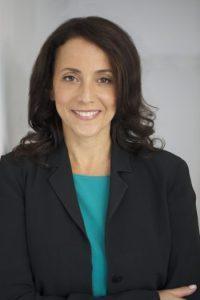 Susannah Gold is a wine writer, educator, and international authority on Italian wine.
About the Author:
Susannah Gold, one of a few non-Italians included in the esteemed Associazione Italiana dei Sommeliers (AIS), writes for The Financial Times, Gourmet Retailer, Food, Food & Beverage Business, Snooth.com, the Organic Wine Journal, the Sommelier Journal and GDO Week. A recognized authority on Italian wines, Susannah also pens her own international-focused wine blog, www.Avvinare.com. 
Susannah's prolific wine career spans over two decades, and includes work with some of the industry's biggest consortium, institutions, importers, producers, and retailers, most notably as representative twice to the Prosecco DOC consortium on the Vinitaly US Tour.  Her numerous designations include a Diploma in Wines & Spirits (DWS) from the WSET, as well as CSW and CSS credentials from the Society of Wine Educators.
Story and images printed by permission of the author, Susannah Gold. 
Copyrighted 2017 binNotes | redThread™.  All Rights Reserved.