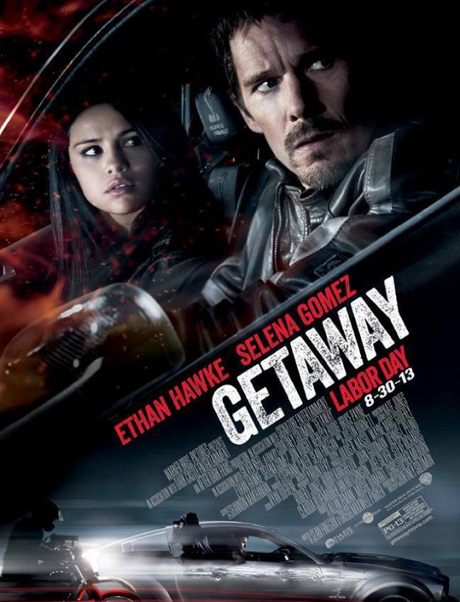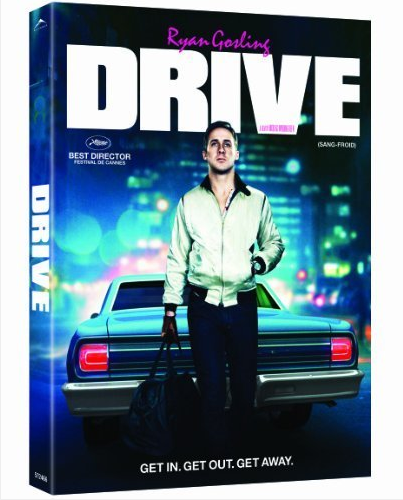 Source   Source
At first glance it seems that Getaway, starring Ethan Hawke and Selena Gomez, is merely a high-octane copy of the 2011 movie Drive starring Ryan Gosling and Carey Mulligan. Though they both feature fast cars and incredible driving feats, these two films focus not so much on the vehicles themselves but the characters behind the wheel. While they have much in common, Getaway does not steal its plot from Drive and in fact falls into a different category altogether.
There is no mistaking that both movies offer a gritty, neo-noir take on the classic Hollywood car chase motif. Both also center around a reluctant male protagonist who possesses unique driving skills. Gosling's character, simply known as the Driver, is a mysterious loner who works as a garage mechanic, movie stuntman and professional getaway driver. Hawke's Brent Magna is a former race car driver. The two characters are forced into dangerous criminal undertakings they want no part of, in order to rescue the women they love. Gosling must drive the getaway car for a robbery in order to pay back the debt of his neighbor's felonious husband. Hawke is compelled to boost a custom Shelby Super Snake Mustang and follow the directions of a mysterious villain who has kidnapped his wife.
The similarities, however, end there. The majority of the plot of Drive takes place outside of the car, with Gosling seeking revenge against the mobsters who harmed those he cared about. Getaway focuses primarily on Hawke and Gomez attempting to uncover the motives of his wife's kidnapper, while racing through the streets in stunning chase scenes. Hawke is told what to do over the phone in order to keep his wife alive, a plot device more akin to 1994′s Speed starring Keanu Reeves. In addition to focusing more heavily on action on the road, the main female protagonist in Getaway, Gomez, is not a love interest like Mulligan's character in Drive. Gomez is inadvertently dragged into the action as Hawke's accomplice.
Another difference between the two is in the ratings. Drive features brutal scenes of violence which earned it an R rating. Getaway is a PG-13 film and presents itself as a straightforward crime/action flick instead of a crime/drama.
They both feature jaw-dropping cars, explosive action sequences and stunt driving at its best, but Drive and Getaway are not the same movie. In fact, Drive was a surprisingly deep and complex drama, painted as a car-chase film. Getaway promises to get your blood pumping while adhering to a more traditional race-against-time plot. Both movies further add to the resurgent car-and-driver genre of films and are offer an adrenaline rush not to be missed.
AUTHOR: Adrian Rawlings
BIO: Adrian Rawlings is a TV and entertainment blogger.  Look to him for the scoop on hit movies and TV shows, sports, tech reviews, how-to's, and more.