One For The Men:
Where to find the best suits in London
On the look out for that perfect Christmas suit for yourself or other half this season? If there was ever a time to dress to the nines and impress, it's Christmas: what with all those work or college parties coming up, never mind Christmas Eve/Day and Boxing day as well. So why not shop with the Gold card and hit the retail scene in London? You're bound to find yourself a bargain, which is always something us savvy shoppers like to see around this time of year!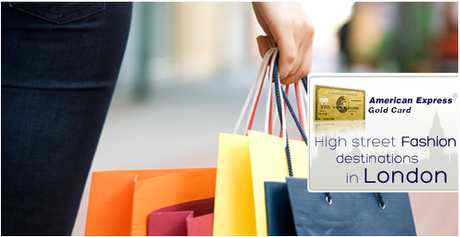 Everybody knows about Savile Row, the center of London's men's tailoring industry. Here you will find bespoke tailors who can craft you a one-of-a-kind, made to measure suit that will last you for years. The street is lined with famous brand names, and these shops spill out onto the surrounding streets: Mayfair is a veritable goldmine of tailors.
But there are other London hotspots for suits. Chancery Lane is a good place to start: rich with lawyers, bustling and busy, this area of London will also provide you with plenty of sartorial inspiration if you have time to sit and do some people watching. The City of London – or the Square Mile – also has its fair share of tailors, catering to the financial services workers who commute there every day. This area of London is steeped in tradition and home to lots of premium shopping brands, as well as historic pubs and restaurants.
Although these areas of London have a certain cachet when it comes to bespoke tailoring, remember that large department stores – such as those found on Oxford Street – can be just as good for getting you fitted with the right suit. You'll also get the opportunity to browse a variety of brands rather than committing to one from the outset, and of course they offer great value for money. The assistants will be able to advise you on the process of getting a suit altered, so do ask for help.
If you really have your heart set on a Savile Row suit, there are canny ways to buy. Rather than visiting a bespoke tailor, opt for one of the larger chain stores on the street, which may have seasonal sales - a bit of planning can help you to come away with a serious bargain, particularly if you go on the first day of reductions. That way, you'll also have some of your budget left over for ties and other accessories. 
Make your money go further when looking for a new suit by shopping with rewards cards from American Express UK. With an American Express rewards card, you can earn exclusive membership points on virtually every purchase you make, which can be redeemed for a host of fantastic rewards including flights, gifts, hotel stays and more.
*Sponsored Post*