What to Pack For: Your 2012 Summer Holiday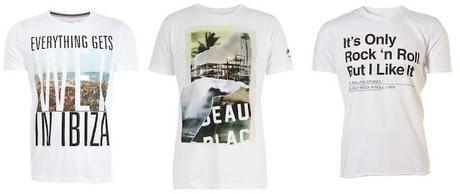 Summer is upon us, at last, and you have decided to escape to a more exotic setting for a week or two. Packing your suitcase, both organising it and the physical doing, is one of those things that seems easy enough, until you realize the night before that you do not have half of the things you need. Then you end up eating into your holiday budget at the airport, spending ridiculously inflated prices for clothes and other holiday accessories in the terminal concessions.
Use our essential packing guide to ensure that you get your suitcase planned and packed early, and can keep your holiday money for more exciting purchases over the next two weeks.
List Making
Lists are awfully boring, and not a very "man" thing to be doing at all. Trust me, as stupid as you may feel doing it, it will be worth it later.
What do you need on your list?
Essential Clothing
The first thing you need to consider is your footwear. If you are an avid wearer of plimsolls or classic trainers, then you may need to keep them for evening wear only. For the daytime, buy yourself stylish pair of espadrilles, which will keep your feet cool and comfortable even in the most soaring heat.
If you are not planning on spending a lot of time in the swimming pool or the sea, then consider linen trousers as an alternative to shorts. The additional air flow around your legs will keep you cooler, as well as saving you from sunburn and being bitten by any exotic bugs or insects.
Should shorts be more your thing, then stick to basic colours and patterns when it comes to your swimming options, just stay away from anything by Speedo! Consider too that these will be unacceptable evening wear, so ensure you have packed a few pairs of stylish tailored shorts. Tan colours are the most fashionable and will leave you with more outfit options up top.
Forgotten Anything?
Aside from the obvious things such as sun block, the only avenue left to explore is what will you wear up top? As much as I always talk about well-fitting clothes, if you need to go a size bigger for your holiday so you are more "airy," then it is understandable. If that is the case, try and get the linen jacket when you buy the trousers, too, so you can pull off a sophisticated, smart look while keeping cool and at ease all throughout your holiday.
Stylepilot is designed exclusively for men to navigate fashion online and to discover which styles and items to purchase. Stylepilot displays a large collection of mens jeans, mens shirts, casual wear and tailoring.