Hey guys,
I have a guest post for you all today by Shona from freshbeautyxox.blogspot.com. Check out her lovely blog!
A big hello to all of Hareem's followers, I am delighted to be guest posting on her lovely blog today.You can usually find me blogging at freshbeautyxox.blogspot.com but today I am here to share all of my beauty loves and tips.
With it being Christmas I thought I'd share how you could 'glam up' your make up and nails for the joyful season. I don't usually wear loads of makeup so to me this is 'glamming it up' but you may wear this kind of look everyday and that's fine.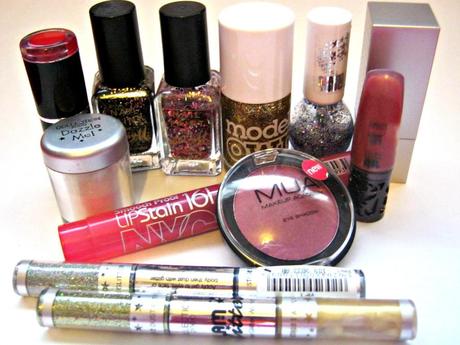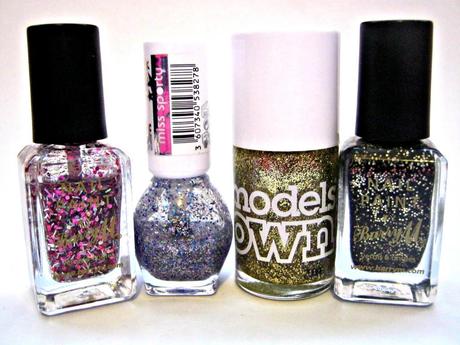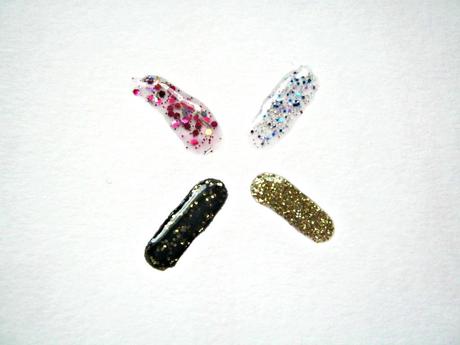 Glitter nails are the perfect way to instantly make your look more Christmas-sy! I love wearing glitter all year round but in this festive season its a chance to go completely overboard!Clockwise: Barry M Pink Sapphire Glitter, Miss Sporty Sparkle Touch, Models Own Gold Finger, Barry M Gold Mine Glitter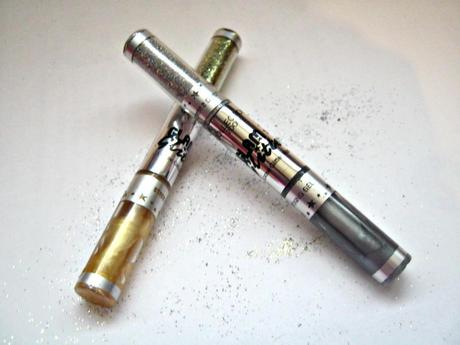 Glitter isn't just for your nails either. These Collection glitter wands are great for covering your eyelids in a sparkly blanket! One end is a liquid glue and the other end a coloured glitter, you can't go wrong! I'm pretty sure these have been discontinued now but a great alternative is the Glam Crystals Dazzling Gel Liners that they do!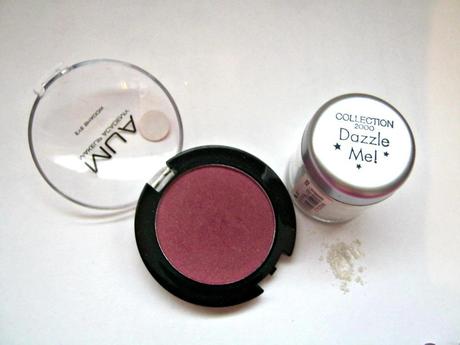 This MUA Shadow in shade 25 is the perfect winter color. I looked at MAC Cranberry but it seemed way too red and then I found this beauty in Superdrug and for only a pound!More glitter from collection, you can never have enough of it!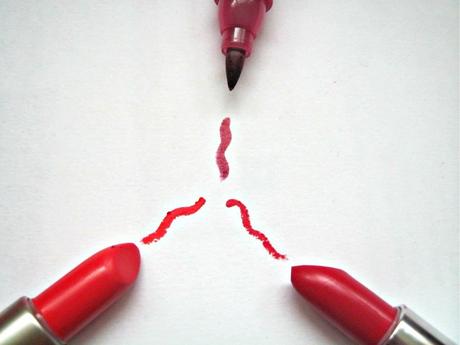 Then all you need to do is add the finishing touch, the lips! I think Christmas is a great time to crack out the red lipsticks. The one on the red is more orange toned (LOOK Beauty's Hypermelon) and the one on the right is more your basic warm red (MUA Shade 13).I also adore this NYC Lip stain in Champagne Stain, its not as purple in real life but its still a gorgeous shade!
So, that's how I would 'glam' up my nails and makeup to adjust to the Christmas season. If you have any more ideas feel free to comment below!
Hope you've enjoyed my little stay on Iheartmexo, I know I have. If you want to read more of my posts you can find me at:freshbeautyxox.blogspot.comThanks for reading,Shona x
Hope you enjoyed this really lovely post! Thankyou Shona for this guest post! I loved reading it and I need to get some of them nail polishes! :) Hareem x