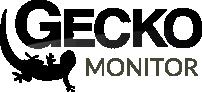 With technology and the internet in more and more homes around world, we're all becoming increasingly geeky in one way or another. Kids especially are becoming so intuitively aware of how tech and computers work; just the other day I was watching my 2 year old niece playing games on an iPhone like she was born with the knowledge of how to use it. But this increase in awareness adds one more problem to a parents every growing list of problems: How do I keep my kids safe online.
At one point or another, your kids will want to be able to use the internet. And while the internet is full of beautiful learning resources, cultural multimedia and more, we all know that there are also a lot of dangers, and dangerous websites on the web. Whether it's strangers in chat rooms, adult related websites, or hacking and fishing scams, the inconveniences of the internet that we as adults take for granted lurk around every corner.
All though it can be scary letting kids run wild in the freedom of the world wide web, parents shouldn't hold them back because of their own worries. In fact, children who are less tech educated can even lag behind at school when it comes to certain lessons. That being said, we don't have to open ourselves completely to the dangers; there are a couple of tools that can help us as parents introducing our children to the online world, especially when we can be looking over their shoulders every 30 seconds.
Computer Monitoring Software is a type of application that will monitor all activities on the computer at all times. With this software installed, parents can check over what their kids have been up to on the computer, or can look back over reports if you suspect something worrying has happened. Monitoring Software will create reports on things like websites visited, instant messages sent and received, and any applications used, all with details like the date and time of the activity.
Another type of software that can help parents is the self-evidently titled 'Parental Control Software'. This software works in a slightly similar way to Computer Monitoring Software, except that instead of simply monitoring the computer, the software will filter, block and control certain aspects. Although this type of software works with applications as well, it is mostly used to filter and block websites depending on their content. The software will scan all web pages before they're shown for adult related material (pornography, gambling, violence etc), and if any is found, that page will get blocked.
Both of these types of applications are available from multiple developers online, and can be used separately, or in conjunction with each other, depending on your situation and the age of your kids. Personally I think Parental Control Software is great to use with younger kids, while Monitoring Software can be used when they want a bit more freedom. Both of these types of software can be found with trials at Gecko Parents