Hello Ladies, 
I am so excited today to bring you my first guest post from a very talented nail artist that I met on Facebook. Kerrie always has the most amazing nail art to share with us. She has also recently started to do some video tutorials on Youtube. I am hoping that Kerrie will be doing a few guest posts for me in the future. I hope you enjoy it! Welcome Kerrie!!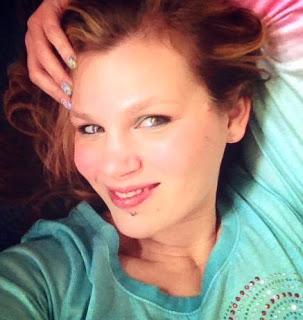 Hello
My name is Kerrie Johnson and I am happy to be a guest on Nicky's Nails 'N Stuff blog today.
I have been doing nail stamping for three years and will be starting my training to be a nail tech in the next several weeks.
I love what I do and am very excited about the future in nail art. I like many others take part in online Facebook group nail art challenges. I enjoy painting my nails and posting them for others to see.
I have recently been asked to create tutorials for some of my manicures. I have done three so far,  one of them being named Mossy Oak Inspired Nail Stamping Tutorial.
Here is the link:
http://www.youtube.com/watch?v=kjpK8VrGABc
In this youtube video I take you thru each step to making your own masterpiece camo.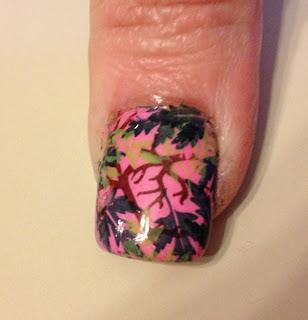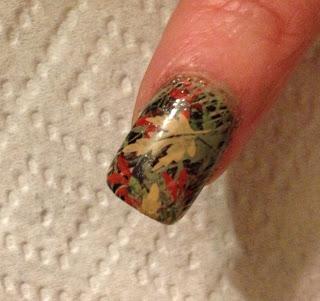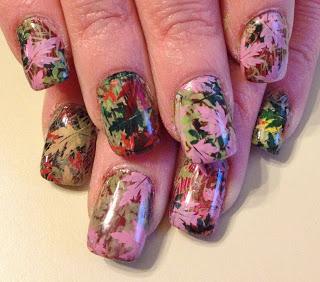 I hope Nicky's Nails 'N Stuff viewers will take the time to see them as well and leave a comment, rate, and subscribe.
I love meeting new people and I am very honored to be a guest here today.
You can find me:
Facebook: http://www.facebook.com/simplyneatdesigns
Pinterest:
http://pinterest.com/idolwoman/
You Tube:
http://www.youtube.com/idolwoman
Thank you so much Kerrie for taking the time to share with us your amazing nail art and I hope to see more nail art from you really soon! 
Thank you for dropping by.
Take Care of You!
Nicky