Hello there! I've a guest post for you on holiday decorating ideas by Uma Campbell, Freelance Journalist. Uma is s a yoga instructor and freelance writer. She currently lives in Southern California. She enjoys writing about meditation, natural medicine, and home design. Her interests include: home decor, yoga, and running. I hope you like her article as much as I do.
With the holidays upon us, what better way to kickstart the season than by decorating the home's interiors? Adorning the home with holiday-inspired decor can really set the tone, creating a warm and inviting atmosphere that the entire family will enjoy. From festive colors, to unexpected décor, to special projects that give the home a personal touch, the holidays are the perfect time to bring a little holiday cheer indoors. Here are a few quick and simple ideas on how to decorate your home this upcoming holiday season.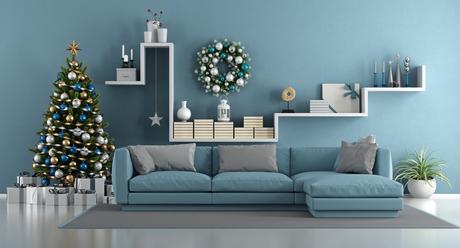 Unexpected Colors
This year, the holidays are not limited to the traditional colors of green and red. Quite the opposite is true as bold pops of unexpected colors are increasingly making their way into today's homes for the holidays. From blues, pinks, purples, dashes of yellow, and metals like gold and copper, many homeowners are embracing bright colors as a mainstay within their holiday décor. This is because unexpected pops of color help to create interesting visuals throughout the home. Bright colors also compliment neutrals very well and can bring a room's normal décor to life. Furthermore, fun color schemes help to add depth and dimension to any space within the home. So, for a fun, easy and festive way to get into the holiday spirit choose a color theme that is best for you-a bold color that will put a smile on everyone's faces.
Non-Traditional Elements
Another great way to spruce up the home this year is to incorporate non-traditional elements for a very unique and authentic look. Keep in mind that holiday décor inspiration can come from just about anywhere and decorating does not have to be limited to just the traditional Christmas tree, garlands or stockings hanging on a mantle. Holiday décor can include unexpected greenery, rustic elements, sensational florals and all manner of items that will create a fresh and inspiring look and feel within the home. There are no limits to the different approaches you can take to avoid the typical clichés and the more you personalize the décor, the better! For instance, rely on existing items in a room to create a focal point. For instance, a sofa can be arranged with lovely throw pillows of different textures that evoke the holiday season-warm knits, faux fur, and even leather can make a big hit within your holiday décor!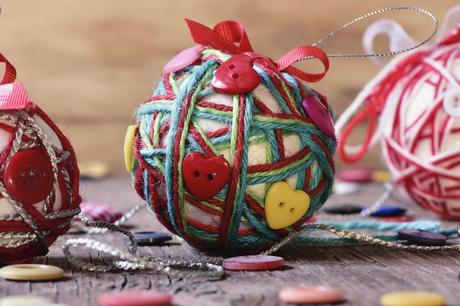 DIY Projects
For those who are more hands-on and who want to create fun activities for the entire family to enjoy, try DIY projects that can meet any budget. DIY décor is a great way to celebrate the holiday season and spend time with those who are dearest to you. For instance, you can re-purpose unused items you already own or you could create new ones with items that are just laying around the house. Children especially will enjoy completing such fun projects. A few festive ideas include spray painting pinecones gathered from the backyard, oversized popsicle stick snowflakes, or even handmade ornaments (which can also double as great Christmas gifts). What's more is that these decorations can be added to different heights within a room such as hanging them on the walls to create added dimension, giving the room personality and visual appeal. This is a great way to celebrate the holiday season on your terms and with décor that feels just right for you.
Have a joyous holiday season this year by decorating the home in a holiday theme that everyone will admire. From engaging colors, to non-traditional elements, to DIY décor, you can quickly bring a fresh new, and inviting look into the home this upcoming holiday season.