Attention Beauty Lovers. Today, Mia will be taking over the blog to share some of her beauty secrets. I am so excited to have her guest posting again and I hope you love her post as much as I do! Take it away Mia!
When we think about clay in connection to cosmetics, the mind cannot help but automatically think of facial masks. Clay has been a long-running guest star in face masks, and given its ability to absorb oils, purify and detoxify skin, it is no wonder. It was only a matter of time before clay found its way into other cosmetic products and expanded its usage from face to the entire body as well as hair care. Stay with us as we guide you through the extensive selection of clays and their highly beneficial effects.
Oh, My Poor, Dry, Broken Skin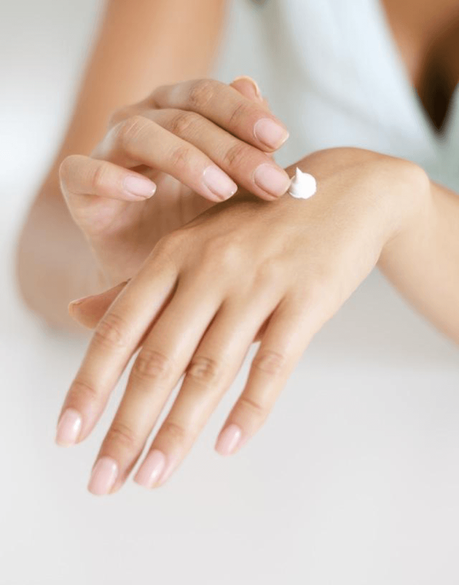 Only those born with dry skin, whether is just the skin of the face or the entire body, know that the struggle is real. If you are battling with this issue, one of the best types of clays to test out is white clay, also known as Kaolin. Its advantages lie in the fact that although it is rich in minerals, it is still one of the least absorbent clays. This is particularly important for those dealing with dry and sensitive skin because due to its composition, White Kaolin gently cleanses and smoothes your skin. In addition to caring for your face, white clay can also be used as a great substitute for baby powder, and you can also make a mean hair mask. If you feel like dabbing in some clay DIY, this is where you will find a great recipe for a clay face mask, and if it is hair solutions you are looking for, run to Nature Helps Me and start strengthening that weak hair.
Lucky You, At Least You Are Not Oily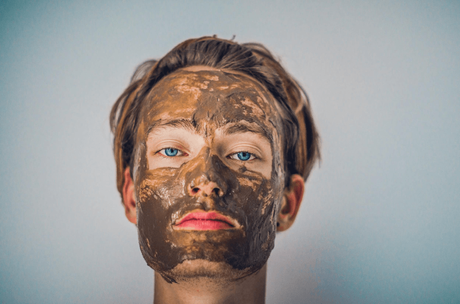 Yes, dry skin is a pain, but oily skin is no picnic either. No matter what you do to your T-zone, the oil just seems to get stronger and you feel like there is no way to beat it. If on top of that you are battling acne and blackheads, the situation may seem hopeless. However, there is a claytastic solution for that and it starts with the letter G. You guessed it right, it is green clay! Green clay, otherwise known as Montmorillonite or Bentonite clay, is highly rich in minerals and it is considered to be one of the most absorbent types of clay, which makes it most suitable for dealing with oily and problematic skin. There are numerous recipes for homemade skin products out there. However, if you are not very crafty or you simply cannot be bothered to make your own, there is a great mask by Medik8 that not only purifies skin but also reduces pores and prevents pore clogging.
Aside from it doing wonders for oily skin, Bentonite clay can also be used in the treatment of eczema, dermatitis, and psoriasis. If this is an issue you or any of your loved ones have, Dr. Josh Axe has some tips worth looking into.
Normals Need Love, Too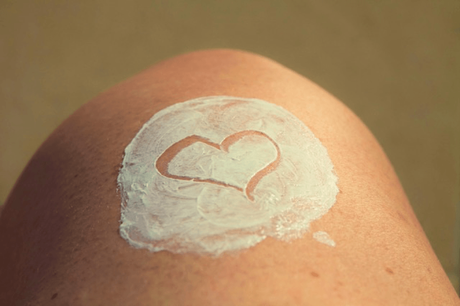 Even if you are blessed with normal skin, you are well aware that it still needs to be looked after. Red is the color of clay most recommended for normal skin care as it is known for having medium absorbency, and therefore it has a cleansing but not aggressive effect on your skin. Because of its similar effects and composition, a pink mask can be used to treat normal as well as sensitive skin.
Finally, when it comes to hair care, pink clay does wonders for thin and fragile hair as it reduces dryness and increases elasticity, while red is great for those who have a sensitive scalp.
By Guest Author: Mia Taylor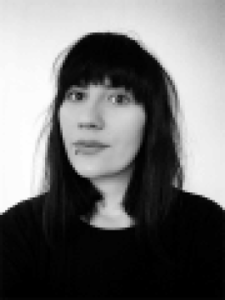 Mia Taylor is a fashion and beauty enthusiast from Sydney and writer for www.highstylife.com. She loves writing about her life experiences. Traveling and enjoying other cultures and their food with her husband is a big part of her life. She is always on a lookout for new trends in fashion and beauty, and considers herself an expert when it comes to lifestyle tips.
Twitter | Facebook

Note: Don't forget to head on over to Mia's Twitter and say hey! Thanks so much Mia for guest posting on Everything & Nothin'.