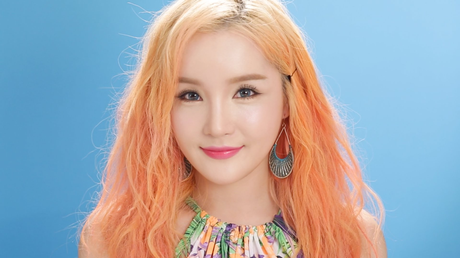 Attention Beauty Lovers. Today, Sally will be taking over the blog to share some of her beauty tips. I am so excited to have her guest posting and I hope you love her post as much as I do! Take it away Sally!
Essential oils are a serious topic in the beauty community. There is a difference between fragrance oils and essential oils. Robert Tisserand is an essential oils expert. He has written a book entitled, Essential Oil Safety. Mr. Tisserand and I have some of the same advice to share about working essential oils into the everyday beauty routine.
1. Acne Elimination
Mix one ounce of aloe vera gel, two drops of lavender oil, and a drop of tea tree oil for an antibacterial acne-fighting recipe that smells heavenly. Breakouts are not solely an issue for teenagers. Pesky pimples pop up at all ages. Culprits that prevent clean skin are:
Genetic makeup
Stress levels
Hormone balance
Diet
Scrubbing skin too hard or cleansing too often are also acne causing issues. Instead of harsh creams, scrubs, or chemical washes, look to essential oils to eliminate pimples. Exposure to the powerful, antiseptic scent of tea tree oil makes it easy to believe it has anti-inflammatory, anti-fungal, and antibacterial properties.
Tea tree oil tends to dry skin quickly. For that reason, adding lavender provides a more soothing ingredient for fighting acne. Lavender reduces blemishes and helps to calm the skin at the same time. Incorporate this mixture into the daily beauty regimen to prevent acne breakouts before they occur.
2. Creation of an Alluring Scent
A custom blend fragrance is a luxury. The blend of cedarwood or sandalwood with mandarin, orange, or lemon oil is an alluring, sultry scent. Essential oils are sometimes the cause of skin irritation if directly applied to the skin. Dilute the oil mixture in a lotion before using it.
Sandalwood and cedarwood bring to mind walks in the woods. They are sensual, relaxing scents with notes that remind me of log cabins and muscular, sexy lumberjacks. I like these scents in the winter and fall.
Mandarin, orange, and lemon are uplifting scents that are both fruity and delicate. The citrus notes give me a boost of clarity and energy. Putting the two essential oils together provides a wonderful balance of ruggedness and delicacy. Trade traditional perfumes with essential oils that have the power to uplift and energize or create a soothing sense of calm.
3. An Anti-Aging Agent
Preventing skin damage due to the sun is accomplished by applying a blend of essential oils that are rich in antioxidants. Myrrh, rose, and lavender oils penetrate deep into the skin to help fight age-causing free radicals. This blend needs to be added to moisturizing lotion also.
Myrrh oil has an aroma that offers a deep sense of spirituality. Its history dates back to biblical times. Myrrh was and remains a skin care product used for its moisturizing and cleansing properties for dry skin.
Rose essential oil is a prized oil. It takes 22 pounds of rose petals for a five ml bottle of rose oil. It contains many therapeutic properties. The beautiful aromas encourage positive self-reflective feelings.
4. Warding Off Body Odors
I recommend coriander oil for a natural means of smelling fresh. Coriander has antibacterial properties. The fresh vibe and sweet, strong aroma of coriander makes it a valued ingredient in soaps and perfumes. Coriander oils act as a deodorant by eliminating body odor and bad breath.
The antibacterial property in coriander inhibits odor-causing bacteria in the sweat glands and the mouth. This essential oil also eases digestive issues such as flatulence, upset stomach, and indigestion.
The use of coriander oil is maximized by using it aromatically, topically, or through ingestion. An internal consumption option is mixing coriander with a small amount of honey and water to enhance the taste.
5. An Antiperspirant
Sweating is necessary for cooling the body and removing toxin buildup in the skin. Peppermint oil is an essential oil to be kept in a gym bag. A blend of gel and peppermint applied to the skin aids in reducing perspiration. The fresh, nostalgic scent of peppermint creates a tingling, cool sensation on the skin.
It is a favorite for sports massage. Improve the drag of a day at work, a class, or a workout session by applying peppermint oil to the neck and head. After a workout, dilute a few drops of peppermint oil in a vegetable oil complex to use for a refreshing massage. Add peppermint to a hot bath to enjoy the dramatic, invigorating, and relaxing scent.
6. Calm the Skin
In much the same way drinking chamomile tea relaxes the soul, chamomile oil calms the skin. It soothes irritation and redness in just seconds. Chamomile is:
Antiseptic
Anti-inflammatory
Anti-fungal
Antibacterial
It is considered a hypoallergenic that has the ability to neutralize skin irritation. Chamomile is a skincare and cosmetic ingredient. It is used for:
Wounds
Cuts
Eczema
Dermatitis
Inflammations
Rashes and allergies
Boils and acne
Chamomile is an herb that is fabulous for skincare and suitable for all types of skin. It is particularly suited for sensitive skin prone to inflammation. Patients with rosacea find the anti-inflammatory properties of chamomile to be ideal for the condition. It reduces puffiness around the eyes. For best results, blend chamomile into a favorite eye cream. The oils help remove toxins and clean eccrine and sebaceous glands through sweating.
By Guest Author: Sally Wong

Sally Wong is a manual therapist. She has 15 years of experience as such. Sally originally lived in a small town in China. Ms. Wong uses her knowledge to help people with daily problems. She strongly believes in essential oils and their healing properties

Note: Thanks so much Sally for guest posting on Everything & Nothin'.