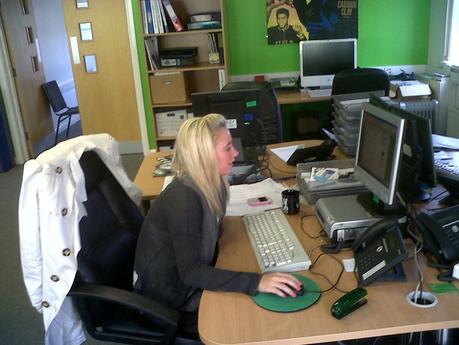 My name is Sarah and for the past two weeks I have been lucky enough to take part in some work experience for GREEN Communications. Currently I am studying Public Relations at Huddersfield University and am about to enter my third and final year.
Throughout my first and second year on the course, a clear passion for Public Relations and Journalism has been identified and working with GREEN has really helped me develop those skills within a realistic environment.
The last two weeks I have been writing various press releases which have been a nice change from university as they have tended to get us to focus on news writing. I have also written a feature article and an opinion piece which was especially helpful because I've had limited practise writing in those styles.
Learning about the social media side to public relations and how it can help businesses has also been a real eye-opener for me because although I use social media everyday, I didn't completely appreciate how necessary it has become for companies today.
Overall, my two week experience at GREEN has been brilliant. The team are so friendly and helpful and the opportunities given to me to write pieces for the company have been invaluable – I have enjoyed every minute of it!
Thank you very much for having me GREEN!