Guess continues to sponsor Tiësto performances and have past collaborated with Tiësto on lines of womenswear, menswear and accessories. The fashion and lifestyle brand has now unveiled a new timepiece in collaboration with the music producer and DJ. The sporty watch is said to be inspired by all of his world wide performances.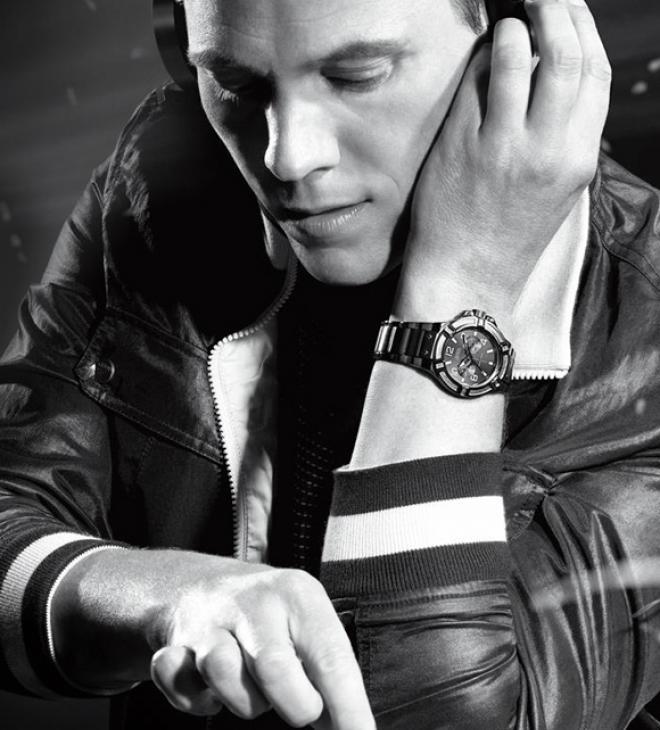 It is a limited edition 45 mm timepiece that will only be available in Guess stores, specialist retailers and Guess partner department stores. Fashioned from gunmetal PVC stainless steel, it has a large crown, patterned dial and an electric blue sweeping hand that marks the seconds. The Tiësto logo adorns the caseback.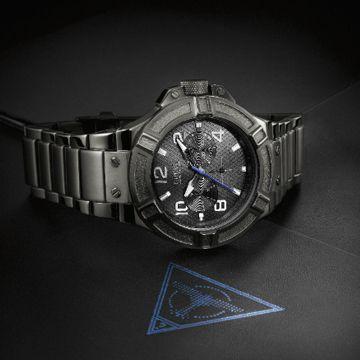 Paul Marciano, the brand's chief executive and creative director explains, " Tiësto understands the Guess lifestyle so well. To extend this collaboration to more categories was an easy and a fun choice." Marciano says that he was very impressed with DJ and music producer Tiësto upon first meeting him. "We connected right away on both a personal and professional level," he said.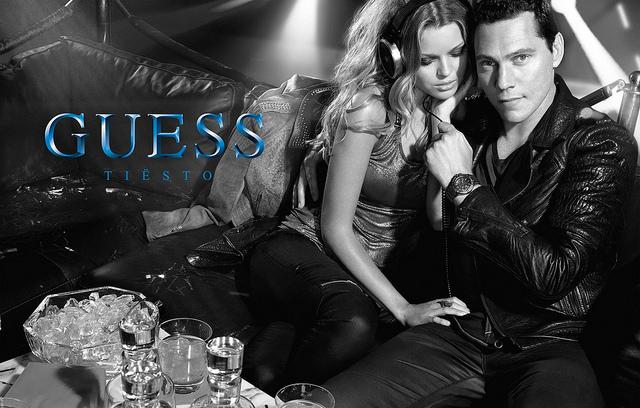 Marciano claims that Tiësto is much more than just a DJ. He says the music producer understands how to build a brand. "There is no better choice in music today to represent the free-spirited, adventurous and sexy Guess lifestyle."
The new timepiece will be promoted with a dedicated mini-site providing product details and performance schedules. An e-commerce section is being planned for the mini-site. The Guess brand is hoping to build buzz about the new creation with the Twitter hash tag #guesstiesto.
DJ Tiësto was born Tijs Michiel Verwest on January 17th, 1969. The Dutch musician is a DJ and producer of electronic dance music.
Tiesto is described as having created a global brand out of his DJ and production work, and has previously launched his own radio channel, headphones and an iPhone app.